"All Due Respect to the Boys" – Megan Rapinoe Slams USWNT Broadcasters for Talking About Men's Team During New Zealand Friendlies
Published 01/21/2023, 7:43 AM EST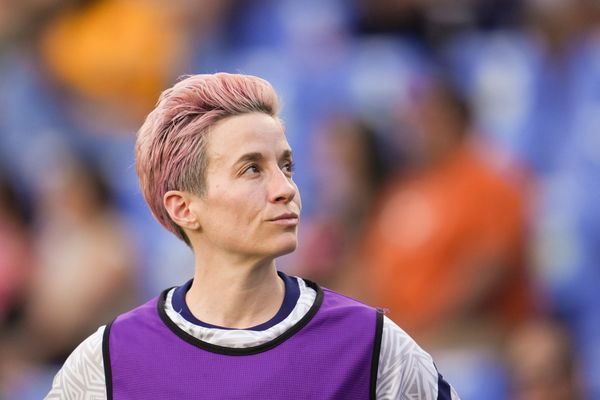 USWNT is doing in friendly internationals what everyone knew they would do. They have won both matches with little to no resistance whatsoever. However, amid everything, one USWNT star has some harsh words to say about these matches. They looked at these matches as an experiment for USWNT as they were playing without a few key players. However, the blowout that took place was not surprising at all. Megan Rapinoe wasn't playing in these matches but was cheering the team from the home.
ADVERTISEMENT
Article continues below this ad
After these matches, there are only three more internationals before USWNT kick off their WC. The FIFA tournament will kick off in July and will take place in Australia/ New Zealand. USWNT are the favorites to win the tournament as they keep on dominating International teams. USWNT, if they win the trophy will achieve the biggest achievement in sports. This tournament will be the 2nd chance for USWNT to achieve the 'Three peat'.
ADVERTISEMENT
Article continues below this ad
Megan Rapinoe thrashed out at broadcasters
During USWNT's domination in the second friendly international, Megan Rapinoe was at home watching her team. She took to Instagram to talk about the broadcasters of USWNT as it appears they have angered the soccer queen. USWNT cake-walked the match by 5-0 but one thing, in particular grabbed Rapinoe's eyes and she couldn't hold herself from talking about the issue.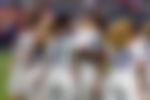 In her Instagram story, Megan Rapinoe posted a still from the USWNT vs New Zealand broadcast where broadcasters were showing USMNT lineups and talking about them. Megan wrote, "All due respect to the boys, but why are we spending so much time in both of these two games talking about the men's team? In a world cup year we can't find enough to talk about? Please. What's going on y'all".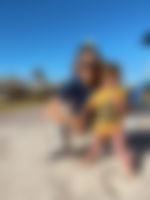 ADVERTISEMENT
Article continues below this ad
Her story suggests it happened in the first match as well. A team that has been dominant in its run, a team going to appear in the world cup this year is facing such issues that make fans wonder.
Fans witnessed the impact of Trinity Rodman
Just before the kick-off, fans had asked USWNT to have Trinity in the starting. They included her in the 2nd match starting lineup and she opened the game by showcasing her skills. In these 2 games, we might have not seen the young star player playing to her full strength, but she still managed to make 3 assists and impact both games.
ADVERTISEMENT
Article continues below this ad
Watch this story: From Chicken Tenders to Double Cheeseburgers Most Drool-Worthy Foods Served in Soccer Stadiums
USWNT scored 9 goals in these two matches and didn't let New Zealand score one. This is the dominance fans are expecting from the team in the tournament as well. What are your views on the issue of Broadcaster still giving air time to USMNT in a match where USWNT is destroying the opposing team? Tell us in the comments.
Edited By: Gideon Mathson