Argentina Star Lionel Messi Will Stand Toe-to-Toe With Legendary Diego Maradona for This WC Record, but Can He Bring Home the Cup Like El Pelusa?
Published 11/26/2022, 11:13 AM EST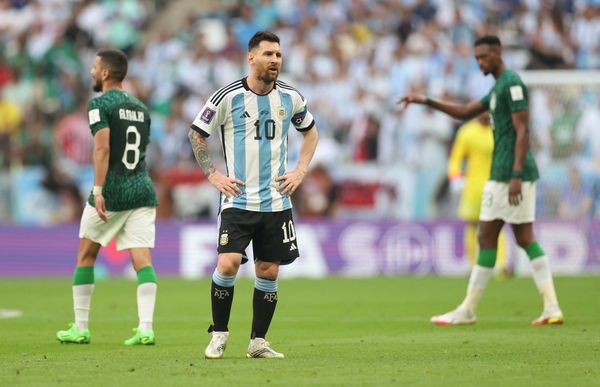 Argentinian magician Lionel Messi is set to play today against Mexico in the group stage encounter. As soon as Messi sets foot on the field, he will tie with Legend Diego Maradona for a record. Fans are hoping for the glory as this is most likely to be the last World Cup for the magician. This tournament didn't start as he hoped, as Saudi Arabia shocked everybody and defeated Argentina by 2-1 despite Messi scoring the first goal.
ADVERTISEMENT
Article continues below this ad
If Argentina wants to proceed beyond the group stage, they will have to play spotless soccer. Which they can do, but this World Cup is full of upsets and Argentina started all that. Now, fans will see him side by side with Diego Maradona when he plays against Mexico.
ADVERTISEMENT
Article continues below this ad
Lionel Messi with Diego Maradona
Lionel Messi is set to appear in his 21st World Cup match in Argentina, which is the most by any player alongside Diego Maradona. Two years ago, Diego Maradona passed away, leaving the soccer world in tears. Diego Maradona had a staggering career for Argentina and brought home the country's second world cup in 1986. Diego had appeared in 4 World Cups in total, which is 1 less than Lionel Messi, who is playing in his fifth.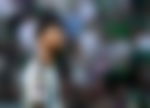 Lionel Messi already has the record for the most international matches for Argentina. If he scores against Mexico, he can also tie with Diego on goals for Argentina in the World Cup. Messi scored his seventh World Cup goal in a 2-1 defeat against Saudi Arabia, one goal, and he will be in the joint second spot with Diego Maradona and Guillermo Stabile only behind Gabriel Batistuta, who has 10 World Cup goals under his belt.
The biggest match of Messi's career
Lionel Messi will appear with the goal of taking his team up from the bottom of the group table. Arguably, this is the biggest match of his international career, alongside the Copa America finals. Hence, fans are hoping for the same results. If Argentina loses this match, this World Cup is over for them.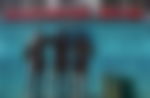 Twitter is hoping for a masterclass performance from Messi. Here are some tweets:
I see Argentina vs. Mexico going two ways, Argentina lose again and go home, or Messi takes matters into his own hands and drops an absolute masterclass. pic.twitter.com/8HFFnb5kw7

— Sadat🪄 (@kirmani_sadat) November 24, 2022
Argentina vs Mexico today will decide my mood for the rest of my life.

— kerollos kamal (@kerolloskamal98) November 26, 2022
Argentina vs Mexico tonight.

Some things I may consider doing if Argentina lose tonight:

– Leave Twitter for the rest of my life.
– Never watch football again.
– Not speak to anyone. Ever.
– Run off to a far away land and never come back.
– Die.

— Rakshit (@FantasyScout_11) November 26, 2022
ADVERTISEMENT
Article continues below this ad
ADVERTISEMENT
Article continues below this ad
This World Cup has shown very unexpected results so far. The last glory for Messi needs a team effort and a good match from him. He had asked fans to keep their trust in the team. They will not disappoint.
Watch this story: Power Couple David Beckham vs Victoria Beckham Net Worth Comparison: Who's Wealthier?