"Came Insane Addiction to Adderall" – US Soccer Legend Reveals How People Around Her Saved Her Life During Her College Career
Published 12/30/2022, 7:00 AM EST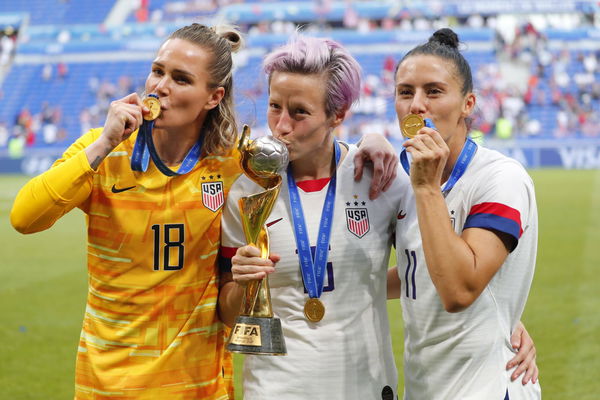 Being an athlete is a big deal. While we are sitting here critiquing their play, they have to do everything to be better than everyone else. Strong mental is very important to perform in bigger stages of sports like soccer. That's why we see many people coming down to mental games before big matches, which can go any way. It is always a double-edged sword that can easily come back and haunt you.
ADVERTISEMENT
Article continues below this ad
However, what we will talk about today is how important it is to maintain good mental health and surround yourself with people who can take care of you and motivate you to do better. Almost everybody does this, but USWNT goalkeeper Ashlyn Harris recently talked about her mental health and how she maintains it.
ADVERTISEMENT
Article continues below this ad
The 37-year-old soccer star had been an integral part of the USWNT for more than 9 years before retiring last month. She was with the team when they won the 2015 and 2019 World Cups. However, representing your nation can be a huge toll on mental health.
US soccer legend was saved by her friends
While talking to the GQ in their show Breaking Points Ashlyn Harris talked about how she was addicted to Adderall because of her injuries. She was losing weight and going through symptoms of withdrawal. However, she gave the best advice for people who are going through the same condition.
She said, "Yeah, so when I was in collegiate sports, I suffered a lot of injuries and it was a really, really dark time for me. I spent three years not even on the field. And with that came insane addiction to Adderall. I was losing weight, I wasn't sleeping, I was going days without sleep, I was, for the first time, like partying in my life. I just had to surround myself with people who pushed me and challenged me in ways to be better. And it saved my life. It completely saved my life."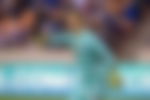 It is true that addiction to anything is very harmful. Going through it, fortunately, she surrounded herself with the people who pushed her in the right direction. 
ADVERTISEMENT
Article continues below this ad
How are elite athletes different from others?
According to Ashlyn, on the highest level, almost everyone has the same skills, what separates an elite athlete from an ordinary is mental health. 90% of the game on the highest level is controlling the mind the rest 10% is skills.
ADVERTISEMENT
Article continues below this ad
Watch this story: Serena Williams Amazed at Daughter Olympia Stepping on the Soccer Field
She has an interesting argument. On their day almost any professional player can beat the other, it just depends on your mental well-being.