Cristiano Ronaldo's Saudi Arabian Club 'Magically' Pay Off Millions of Debt After His $200 Million Deal
Published 01/14/2023, 12:30 PM EST

Follow Us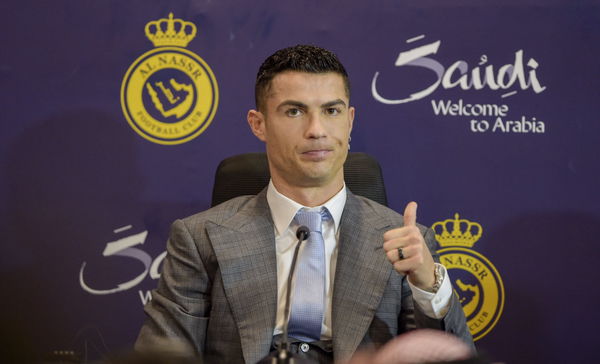 Cristiano Ronaldo signing to Saudi Arabia club Al Nassr has been one rollercoaster ride. With a record-breaking $200 million deal to a lot of controversies surrounding the signing, the waves this signing has created just don't seem to stop.
ADVERTISEMENT
Article continues below this ad
At first, Al Nassr faced a problem registering Cristiano Ronaldo in the team as he was the 9th foreign player in the team. And Saudi League only allows eight international players. After that Journalist, Romain Molina reported that Al Nassr was banned from new registrations due to debt.
ADVERTISEMENT
Article continues below this ad
Al Nassr paid off millions in debt to bring in Cristiano
Romain Molina reported on his Twitter saying, "Al-Nassr could not register new players until today as FIFA imposed sanctions due to multiple debts." But he confirmed that these debts were paid by saying "As if by magic, Al-Nassr has suddenly paid all the debts, and Ronaldo can therefore finally be officially registered..."
Al-Nassr ne pouvait pas enregistrer de nouveaux joueurs jusqu'à aujourd'hui car la FIFA avait imposé des sanctions à cause de multiples dettes.

Comme par magie, Al-Nassr a payé subitement toutes les dettes, et Ronaldo peut donc finalement être inscrit officiellement…

— Romain Molina (@Romain_Molina) January 5, 2023
Now there is no confirmation of how these debts were paid. But it looks like there's nothing stopping Al Nassr from bringing the 37-year-old star to their team. And given the popularity that Cristiano Ronaldo has there's no surprise, the Saudi club is trying so hard to bring the star.
This surely is a piece of great news for fans of the soccer star. And also all those soccer fans in Saudi Arabia who are eagerly waiting for one of the best players of all time to start playing in their league.
The Cristiano Ronaldo effect on Al Nassr
The Cristiano Ronaldo effect is in full force at Al-Nassr. The signing of the global superstar has sent shockwaves through the world of football. And his mere presence has already had a huge impact on his new club.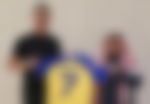 Ronaldo's signing has been so big that Al-Nassr's official Instagram page has gone from around 900k followers to a whopping 11.6 million. Along with that, fans are flocking to stores to buy Cristiano's jersey.
ADVERTISEMENT
Article continues below this ad
ADVERTISEMENT
Article continues below this ad
Well, it shouldn't come as a surprise to anyone because Cristiano is one of the most influential athletes in the world. The Portuguese superstar brings with him a massive global fanbase. And his signing will no doubt bring in a lot of new fans for Al-Nassr. In addition to that, Ronaldo's star power will also be a huge boost for soccer in Saudi Arabia.
Watch This Story: Tom Brady's Reaction When Cristiano Ronaldo Asked Him If He Is Finished