Deadpool Takes Over Real World As Ryan Reynolds Inspires a Soccer Team To Make the Marvel Character Their Logo
Published 01/24/2023, 7:00 AM EST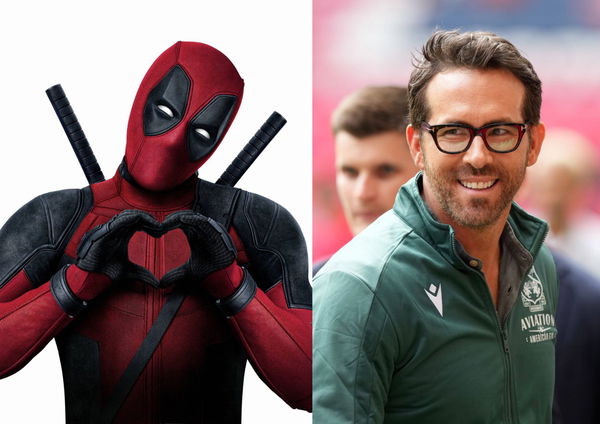 Since last year, Ryan Reynolds has been a prominent supporter of soccer. He acquired Wrexham FC and made the relatively less-known club a well-known entity. Deadpool star is continuously working to make soccer a better world for ground-level soccer as well. Wrexham is undoubtedly the most famous club in the tier they play in. It also brings a sense of pride to the entities Ryan Reynolds becomes a part of. One such story came out a couple of days ago when Ryan Reynolds came out to help a small junior club.
ADVERTISEMENT
Article continues below this ad
ADVERTISEMENT
Article continues below this ad
In Feb 2021 Ryan Reynolds and Rob McElhenney completed Wrexham FC's acquisition. It brought a massive fanbase to tier-4 English soccer. Fans can see all the details of his antics and how Ryan ended up buying a soccer team in the documentary titled 'Welcome to Wrexham'.
Ryan Reynolds inspired the new kit
One of the parents of a U12 player from FC United of Wrexham set up a GoFundMe for the new kit of the team. The news got to Ryan Reynolds, and he quickly donated $650 and reached the $521 goal set by the parent. However, Ryan Reynolds came back again, donating $1085. This must have been overwhelming for the team to see Deadpool coming to clutch.
This is pure class from the legend himself & @BartonKeegen of our U12's was that excited he wanted his personal message shared with the world. Himself, his mum & everyone on behalf of @FCUtdofWxm would like to thank everyone for their amazing support & kindness. Thank you 🙌❤️ pic.twitter.com/UFqbBlZgLF

— FC United of Wrexham 🏴󠁧󠁢󠁷󠁬󠁳󠁿 (@FCUtdofWxm) January 23, 2023
The team got their kit redesigned but didn't forget to pay tribute to the Canadian star. Since Ryan played a monumental role in helping the club, they included a Deadpool logo on the kit to honor the help. The team also extended their thanks on Twitter telling fans how Ryan Reynolds helped.
ADVERTISEMENT
Article continues below this ad
Andrew Ruscoe, the club's president, said, "We agreed that we had to do something for Ryan as it's not every day you have a Hollywood A-lister giving you donations. The donation is a lifeline for us as a club, so we started to think of ideas and felt why not stick the Deadpool logo on it."
The Deadpool connection with Wrexham
The Deadpool logo on the official kit is a big tribute to the star. It made the 2nd soccer team to be in one way or another connected with Deadpool. In the documentary 'Welcome to Wrexham' when Rob and Ryan were asked about their connection with Wrexham FC.
ADVERTISEMENT
Article continues below this ad
Watch this story: Soccer legend Megan Rapinoe wants Dwayne Johnson–led XFL to change their logo
While Rob declined any connection and said it was a feeling. A fan explained his theory, stating that since Deadpool is red and Wrexham's theme is red. Ryan Reynolds immediately accepted the theory. He has become a sense of pride for Wrexham fans and now residents.