"Come On Mark Cuban Let's Do This"—Billionaire Owner Puts $940 Million Team Up for Sale Sending Soccer Fans Into a Frenzy
Published 01/25/2023, 9:25 AM EST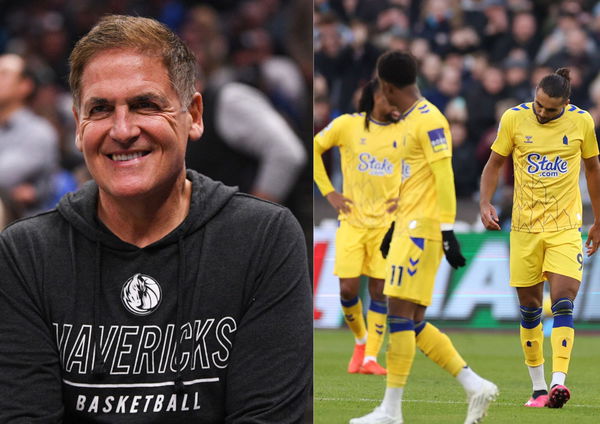 English Premier League soccer side Everton has recently been on every news headline for the wrong reasons. The Toffees have struggled in the Premier League this season. Everton's owner, Farhad Moshiri recently announced that the club is for sale. The announcement was shocking, even though Everton has had a dreadful season. However, the fans expected Moshiri to use this time to find a new manager after sacking Frank Lampard.
ADVERTISEMENT
Article continues below this ad
While having one of the worst seasons in their history, the Toffees currently face the scare of relegation and are in need of a new owner and manager as soon as possible.
ADVERTISEMENT
Article continues below this ad
Everton fans are upset with Farhad Moshiri!
Quite a few soccer fans just cannot believe how bad Everton has been this season. Everton is currently placed 19th on the points table, level on points with bottom-placed Southampton. The club has also shockingly managed to just win three games all season in the league. Frank Lampard only won one of his last 12 Premier League games. Moshiri then asked Lampard to leave after his severely poor performance in the league.
However, to everyone's surprise, Farhad Moshiri has also put the club up for sale. While things get more complicated at Goodison Park, let's have a look at how some of the fans reacted to the news.
Bro only 500M for a club that recently challenged for spots in Europe. I've never wanted to be a billionaire so bad. I'd have Everton worth 2 Bill in a couple years. https://t.co/0rHbcOPw0t

— Dane Russell (@Dane_Sunshine) January 24, 2023
If I won the lottery, which I keep telling myself I'll start playing, I might. Would be the George Steinbrenner of Soccer. https://t.co/1WId4LdmbY

— James in Sacramento (@TheRealLefthook) January 24, 2023
The majority of the fans were thankful after hearing the news that Everton is up for sale. A few ambitious soccer fans tagged Mark Cuban and Elon Musk asking them if they were interested. However, the fans are quite divided on the price tag that Moshiri set for buying Everton. Moshiri has currently set a price tag of $615 Million. Many fans feel that the price tag is too low. However, others feel that Moshiri is severely overvaluing the club, considering the high chances of relegation from the Premier League.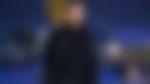 The Everton fans are also quite upset with the board's lack of commitment towards the club. The fans don't necessarily blame Frank Lampard for the severe downfall in the last seasons.
"Everton is the worst-run soccer club in England!"
The Toffees have been dreadful the past few seasons. Even Carlo Ancelotti couldn't get a proper hold of Everton during his one-and-a-half-year tenure at the club. Rafa Benitez came after Ancelotti and was sacked after six months. Frank Lampard was then the latest of the lot who was asked to leave within a year. The English soccer legend reportedly had a heated argument with an Everton player before Moshiri sacked him.
ADVERTISEMENT
Article continues below this ad
Everton are the worst run club in the country.

— Jamie Carragher (@Carra23) January 23, 2023
A few days ago, Soccer pundit, Jamie Carragher made a bold statement on national television after calling Everton the "worst-"run club in the country. Over the last few transfer windows, recruitment has also been really poor by Everton. The club shockingly sold Richarlison, one of the main players of the squad, and brought in a bunch of incompetent players to fill important roles.
ADVERTISEMENT
Article continues below this ad
Watch this story: Despite Being Only 5% as Rich as Michael Jordan Lionel Messi Once Spent More Money on a Car Than Mj Ever Earned in a Single Active NBA Season
Do you think Everton's fate will change with a new owner and manager simultaneously? Let us know your thoughts in the comments below.
Edited By: Nischal Kandpal