"I Was With an Argentine.." – Shakira Affectionately Refers to Ex-Boyfriend Antonio de la Rua, Son of Argentina's Former President, During Tonight's Show With Jimmy Fallon
Published 03/17/2023, 12:00 PM EDT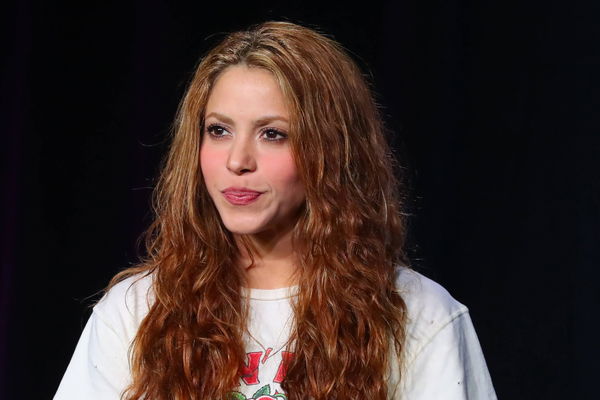 Shakira has been in and out of controversies since her breakup with Gerard Pique. But it seems like the Colombian singer loves being in such situations. She has taken each and every opportunity to diss her ex-boyfriend, Gerard Pique.
ADVERTISEMENT
Article continues below this ad
The 46-year-old musician recently appeared on Jimmy Fallon's live television show for an interview and a performance of her diss track with Bizarrap. Amidst all public uproar against Pique, the fans now have something new to talk about.
ADVERTISEMENT
Article continues below this ad
An inside video from the green room has gone viral on social media. In the video, the Colombian singer makes an affectionate reference to one of her ex-boyfriends.
What did Shakira say about Antonio de la Rua?
In the video, Jimmy Fallon is backstage with the two viral stars. The American TV host is seemingly holding a stylish cup of yerba mate in his hand. Yerba mate is a type of herbal tea. It is a traditional drink mainly in Latin and South America. Bizarrap and Shakira and both from South America. The two of them seemingly bought a customized yerba mate cup for Jimmy Fallon.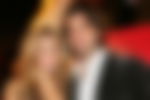 Fallon was going gaga over the looks of his new cup. The TV host exclaimed, "This is wonderful. Are they kidding? Look at this!". Yerba mate was a completely new concept for him and he seemed quite amazed by it. Bizarrap then suddenly enters the conversation. He looked towards the Colombian singer and asks her a question. He quoted, "Did you ever try mate, Shaki?".
The Argentine DJ probably did not know that Shakira was in a relationship with Antonio de le Rua before Gerard Pique. She answered, "Yes, of course! I was with an Argentine…" A few other people in the room immediately understood the reference and had a chuckle at her comment. All the while, Fallon was busy trying to show off his new yerba mate cup to the camera.
However, this wasn't the only controversy with the singer on the Jimmy Fallon show. She received severe criticism from her fanbase after the live performance.
Fans were disappointed with Shakira's latest performance!
The Latin American star has had a very close and affectionate relationship with her fans. It's safe to say that the fans have been extremely loyal to the singer. They've stuck with her through her highs and lows. These same loyal fans publicly criticized their Colombian idol after her live performance on Jimmy Fallon's show. They were upset because she seemingly used autotune and playback during her performance.
ADVERTISEMENT
Article continues below this ad
 

View this post on Instagram

 
The fans were honestly expecting the singer to bring the roof down. But such a kind of performance left them extremely underwhelmed and sad. This isn't the first time that a popular music artist received major bashing for an 'underwhelming' live performance. Earlier in February, Rihanna received another level of criticism after a 'very low effort' performance on the Super Bowl's halftime show.
ADVERTISEMENT
Article continues below this ad
WATCH THIS STORY: Meet the Legendary Tennis Player Who Is 3x Richer Than Cristiano Ronaldo
What are your thoughts on Shakira's live appearance on Jimmy Fallon's television show? Let us know in the comments below.