'I Could Grow Up Thinking Michael Jordan Was Great'- Hollywood Star Natalie Portman Question's Idolizing Male Athletes More Than Female Sports Icons
Published 12/26/2022, 2:01 PM EST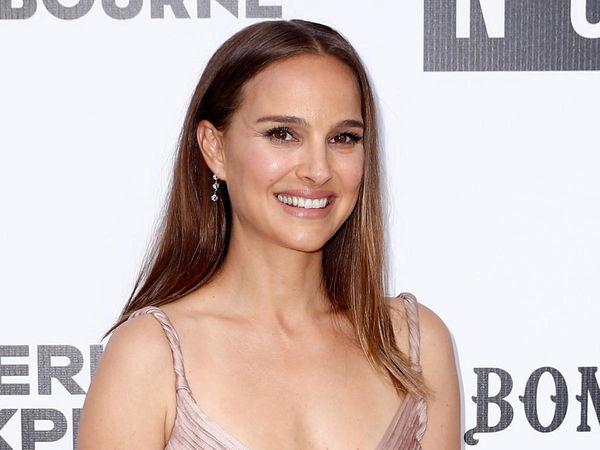 Golden Globe Award-winning actress Natalie Portman was on the We Can Do Hard Things podcast a few months back. Former USWNT star Abby Wambach assisted Portman on the podcast. For those unversed, Wambach is also a part of the consortium with Portman that owns NWSL club Angel City FC.
ADVERTISEMENT
Article continues below this ad
During their chat on the podcast, Portman and Wambach shared how they decided to invest in a women's soccer club. The "Black Swan" actress also shared her views on how her son watches soccer games irrespective of whether it's a women's or men's game. She opened up about how girls were looking at male athletes as an inspiration earlier.
ADVERTISEMENT
Article continues below this ad
Natalie Portman shares how the perception of people on women athletes has changed
Portman pointed out the fact that, while growing up, girls were asked to look at male athletes as an inspiration. The actress said, "Well, I think also we know that as girls growing up, we've been asked to get excited by and identify with and idolize male athletes. That seems totally possible. I could grow up thinking that Michael Jordan was great, and I was never like, "I can't do that because we're not the same gender." So why not have the converse be true? It doesn't make any sense."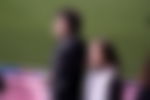 It was this perception that Natalie wants to change as her son, who currently is 11, enjoys the soccer game irrespective of gender. He watched the USWNT lifting the 2019 FIFA Women's World Cup and 2018 FIFA Men's World Cup with the same spirit. 
The story behind how Angel City FC came into existence
ADVERTISEMENT
Article continues below this ad
National Women's Soccer League, as per the expansion plans, announced a team for Los Angeles in 2020. Natalie Portman brought the rights for the LA-based team. Alexis Ohanian is a lead investor in the club that was named Angel City FC. His wife Serena Williams and daughter Olympia are also part of the ownership team.
The club aims to put women's soccer on the world map and pay the soccer players what they deserve. As part of these, Angel City FC shares the revenue generated from the ticket sales with the players. They have garnered more season ticket holders than the MLS side LA Galaxy before taking to the field this year.
ADVERTISEMENT
Article continues below this ad
Watch this story: 'Lucky Man' Alexis Ohanian Vows To 'Get Better' As Wife Serena Williams Takes a Trip Down the Memory Lane – 'So Romantic..'
Portman questioned the perception of idolizing male athletes. She has taken firm steps to change it after inspiration from her son. Let us know your thoughts on the statements by Natalie Portman. 
Edited By: Abhishek Kumar