"I Promise You… I Were There Right Now…" – Wrexham Owner Ryan Reynolds Claps Back at a Fan Questioning His Dedication to the $2.5 Million Club
Published 03/15/2023, 11:00 AM EDT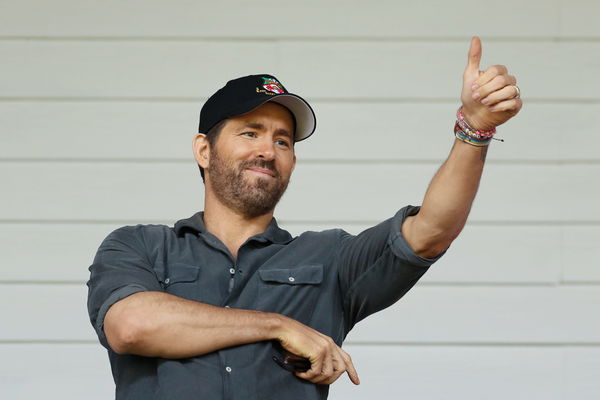 Ryan Reynolds is currently enjoying life with Wrexham AFC. About a season ago, nobody would have ever believed that his Welsh soccer club would dominate the Vanarama National League. While being the owner, the Hollywood star has also become a fan favorite. During his tenure, he has openly communicated with his fans. The Wrexham AFC co-owner has currently been very active on Twitter. Recently, a fan jokingly questioned the Deadpool star's commitment to his soccer club.
ADVERTISEMENT
Article continues below this ad
The comedic actor gave the fan a response that he himself and many other fans will remember for a long time.
ADVERTISEMENT
Article continues below this ad
Reynolds claps back at a fan in epic fashion!
Ryan Reynolds has always been present for most of his soccer club's major games. However, he couldn't be in attendance for their recent league game against Southend United. The Welsh soccer club ended up winning that game 1-0. But the soccer universe witnessed a heartwarming moment prior to the game.
I promise you, if Rob and I were there right now, Rob would be shoveling.

— Ryan Reynolds (@VancityReynolds) March 11, 2023
Wrexham AFC's home turf was completely clogged and flooded with snow. To everyone's surprise, the CEO and manager were on the pitch, helping the ground staff clear the snow with their shovels. The actor thoroughly appreciated their efforts. He also mentioned, "I love this town with all my heart".
A fan jokingly tried to poke fun at Reynolds. The fan quoted, "Why aren't you shoveling snow?". To which the actor wittingly replied, "I promise you, if Rob and I were there right now, Rob would be shoveling". It's safe to say that the fans went absolutely berserk after reading his reply. The bond between the Deadpool star and the fans is so close that they already knew that Reynolds would be ever ready to help the ground staff if he was present at the stadium.
The actor also doesn't shy away from interacting with his fans when he is present with them at the stadium. The Deadpool star had outlined his ambitions for the club in an interview earlier.
Ryan Reynolds' unimaginable promise to every Wrexham AFC fan!
ADVERTISEMENT
Article continues below this ad
Earlier this year, Ryan Reynolds made an unbelievable promise to all the Wrexham AFC fans. At that time, the Welsh soccer club was having a dream run in the English FA Cup. Amidst the excitement, he told ESPN, "We say this all the time, but we want to be in the Premier League, as crazy as that sounds to some people. If it is theoretically possible to go from the fifth tier in professional football all the way to the Premier League, why wouldn't we do that?".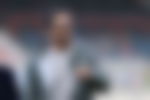 Reynolds continued, "Why wouldn't we use our last drop of blood to get there?". He claimed that he is on board for a multi-decade project at the club. He also admitted that he never had a passion like this for any sport ever. The fans initially thought that he was just bluffing at that moment. But his words could be on their way to coming true if Wrexham AFC wins the Vanarama National League. With less than ten games left, Reynolds' club currently leads the points table with an extra game in hand, along with a one-point lead.
ADVERTISEMENT
Article continues below this ad
WATCH THIS STORY: Serena Williams' Husband Alexis Ohanian Brings In FIFA World Cup Numbers to Declare Women's Soccer Popularity in Us Shouldn't Surprise Anyone
Do you think Wrexham AFC will end up winning the Vanarama National league? Let us know in the comments below.