"If the Federation Won, Everybody Loses" – Megan Rapinoe Reflects Upon Her Persistent Fight To Achieve Equal Pay for USWNT Players
Published 03/09/2023, 1:15 PM EST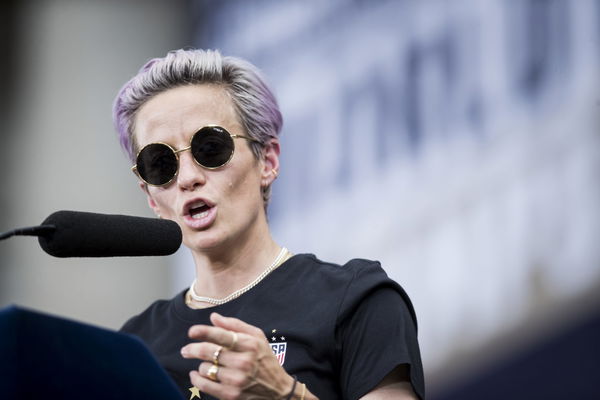 It has been over a year since Megan Rapinoe led a group of USWNT players in their battle for equal pay. The USWNT was able to achieve victory in their fight for justice for equal pay to both USMNT and USWNT. Rapinoe has always been a fighter for what she believes in. She is a role model for many young girls who look up to her.
ADVERTISEMENT
Article continues below this ad
She has long been at the forefront of the fight for gender equality in sports. And all that paid off in February 2022. This victory was a monumental moment, not just for the USWNT, but for equal pay in general. Rapinoe recently reflected upon this fight for equal pay.
ADVERTISEMENT
Article continues below this ad
Megan Rapinoe speaks about her fight for equal pay
Megan Rapinoe recently spoke with WBD sports analyst Julie Foudy. Looking back, Rapinoe said, "There was a relentlessness, and a refusal to accept anything other than what we felt like we deserved". The OL Reign winger also talked about how proud she was of "the group effort that it took".
She further added, "It was almost like we couldn't lose, I said that a lot. If the Federation won, everybody loses and if we win, everybody wins". Rapinoe stated that the team had a collective approach to working together, and perceived any setbacks as an opportunity to grow. As she explained, "that gave us a lot of confidence on the field as well — we were all in it together, we were all doing our part".
The historic change didn't come easy for the USWNT.
The challenges USWNT faced on the field
The United States Women's National Team (USWNT) has always been a force to be reckoned with on the soccer field. They have won four World Cups and are the reigning champions. But their success on the field has not always translated to success off the field. In particular, the USWNT has had to fight for equal pay.
ADVERTISEMENT
Article continues below this ad
Megan Rapinoe shared that there was always a sense of pressure on the field as they had to always prove their worth for equal pay. "There's something about feeling desperate that is really powerful, and I think, at times, we were," Rapinoe said. Their win in the World Cup 2019 surely added credibility to their fight for equal pay.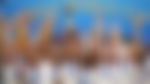 Rapinoe is most certainly a fighter for equality, and her story is one of immense courage in the face of adversity. It is truly amazing what she and the rest of the USWNT have been able to accomplish. Here's hoping that their story serves as an inspiration to future generations of women fighting for equality.
ADVERTISEMENT
Article continues below this ad
Watch This Story: From Steve Jobs To Megan Rapinoe: Stars Who Will Revive The Nation's Highest Civilian Honour Alongside Simone Biles