"I'm Going to Die" – Gerard Pique Claimed to Have Almost Ran Over Paparazzis Amid Public Feud With Shakira
Published 03/06/2023, 7:30 AM EST

Follow Us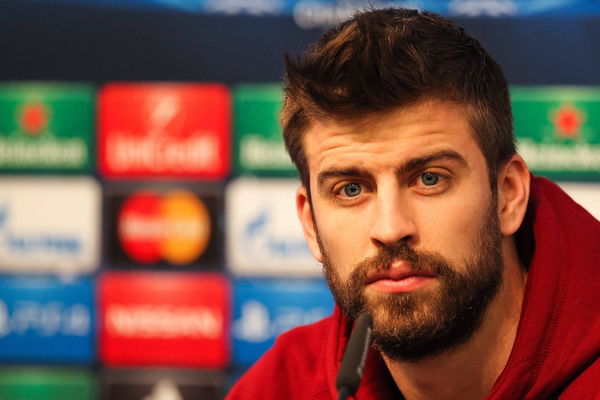 The Shakira and Gerard Pique saga has taken a whole new dangerous turn. In public areas, the fans made Pique miserable. The FC Barcelona legend and his new girlfriend were finding living a normal life in Spain difficult. Journalists and a bunch of paparazzi were always waiting like predators on the streets of Barcelona.
ADVERTISEMENT
Article continues below this ad
Be that as it may, a recent act by the retired soccer star has stunned many fans across the globe. The soccer legend reportedly almost ran over a Spanish journalist.
ADVERTISEMENT
Article continues below this ad
The journalist approached the new celebrity couple's car to ask them a few questions. But it seems like Pique hasn't responded to the situation in the best way.
How did Pique almost run over a journalist?
The fans are fully aware that Pique and Clara Chia Marti are having a tough time. However, Shakira's fans are doing this deliberately. The majority of the fans haven't forgiven the soccer legend for betraying the Colombian singer. They strongly believe that the FC Barcelona legend deserves all of this. In recent times, Spanish journalist Jordi Martin was following the celebrity couple around the area.
 

View this post on Instagram

 
The new couple had stopped to go to Pique's parent's house. Martin tried to intervene by asking a question about TQG, Shakira's new diss track. Nonetheless, Pique just smiled and walked away. Martin was adamant to get his answers, so he waited for them to come back to the car.
As soon as Pique re-entered the car he saw the journalist again. The journalist later claimed that Pique accelerated the car straight toward him and almost ran him over.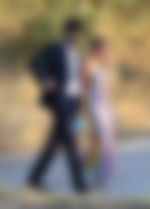 Since then, Jordi Martin has made some serious statements regarding the soccer legend. He said, "When they got out, Pique accelerated the car in such a way that he almost ran me over. A little later, we passed each other on the road and they both laughed at me, insulted me, and made obscene signs", as translated by Marca. The Spanish journalist also reported that Pique had threatened him in the past.
He continued, "(Pique) got my phone number and even called me saying I'm going to die, by the way, it's not the first time". Without a doubt, Gerard Pique is having a tough time. Here are a few other awkward and embarrassing moments with Pique in public.
Shakira and her diss tracks have made Pique's life miserable!
The fans have booed the FC Barcelona legend multiple times in public spaces. This embarrassing series of moments started during an NBA game. Thousands of fans suddenly started chanting Shakira's diss track with Bizarrap. After a few seconds, the soccer legend had no choice but to leave the stadium.
Gerard Pique faced another embarrassing moment during an award show. The purpose of the award show was a get-together and honor Spanish live streamers.
🚨PIQUÉ: durante o jogo da NBA, fãs de Shakira cantam para o ex da cantora 'PA' TIPOS COMO TÚ' a nova música de Shakira que alfineta ele. 😂 pic.twitter.com/s6gS5Mk9Ur

— Porffyz #BBB23🔻 (@Porffyz) January 26, 2023
ADVERTISEMENT
Article continues below this ad
The FC Barcelona defender had joined the award show virtually. Nonetheless, the fans started to diss Pique as soon as he started speaking. On another day, Clara Chia Marti accidentally banged into a billboard while the new couple was trying to get away from a journalist.
However, the couple's life could get better after Shakira relocates to America. That would hopefully take the steam off the long-lasting public feud between Shakira and Pique.
ADVERTISEMENT
Article continues below this ad
WATCH THIS STORY: Meet the Legendary Tennis Player Who Is 3x Richer Than Cristiano Ronaldo
What do you think about this recent development in the Shakira – Pique controversy? Let us know in the comments below.