INSANE! Mexican Soccer Club Forced to Wear $1 Billion Team's Jersey as Original Kits Get Stolen
Published 01/25/2023, 7:25 AM EST
The soccer world is full of unbelievable stories. Sometimes they are full of action and sometimes they seem ripped right off from a Netflix show. They include fairy tales like Lionel Messi finally winning the 2022 World Cup as well as full-on drama stories like whatever is happening between Shakira and Pique.
ADVERTISEMENT
Article continues below this ad
The latest story is weird, but it shows that quick thinking can lead to the correct solution. There are a lot of things to take care of when you are handling the logistics of a soccer team. Things like accommodations, transportation, sports kits, dietary requirements, etc. are very important to have a smooth season.
This story is from Mexico—about a logistical nightmare that may leave many teams scratching their head to find a solution. Something that recently transpired will make you believe that a creative mind can get a solution to any problem.
ADVERTISEMENT
Article continues below this ad
Fake soccer jersey in the match
The story is from Liga Premier de Mexico on 14th January 2023 where Leviatan FC showed up with a new jersey. What had happened was that the team had all of their official kit theft. They were without their kit mere hours before the match and they were scratching their head to find a solution in this dire situation. If it was a tier 1 team, it would have been such an easy fix as they have kits in bulk. But, genius minds in Leviatan came up with an insane solution.
Incredible scenes in Mexico.

Third division side Leviatán F.C. had their kits stolen before a recent match. Naturally, they improvised by buying a set of bootleg 2021 Inter Milan away shirts, covering the sponsor with white tape. 😅😅 pic.twitter.com/svZWcR07zQ

— Phil Delves (@phildelves) January 23, 2023
They somehow arranged a bootlegged version of the 2021 Inter Milan jersey. Although the improvisation was quite creative, these jerseys are very different. But it was either to forfeit the match or this. The team decided to pull this stunt off and played the whole match. This stroke of a genius, however, didn't go unnoticed by the League and they decided to intervene.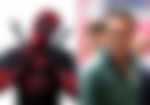 ADVERTISEMENT
Article continues below this ad
According to the rules, any changes in the kit have to be informed and registered with the organizers. The kit Leviatan used in the match wasn't registered and the Mexican League ruled against them and they had to forfeit the match.
FIFA ruled against Mexico
In other breaking news from Mexico, FIFA fined the Mexico U23 team 10,900 USD for illegally playing an American player. The team will also have to forfeit the three matches they have the player in their team. The player Alejandro Zendejas had already played for the USA U15 and U17.
ADVERTISEMENT
Article continues below this ad
Watch this story: Cause Man U Terminated His Contract Fans Destroy Cristiano Ronaldo on Social Media After Comments From Terminator Star Arnold Schwarzenegger Resurface
FIFA ruled that the player can still play for the USA. Mexican ratings will take a hit because of this decision as they have won two of the three matches and one was the draw. What are your views on this decision? Tell us in the comments.
Edited By: Nischal Kandpal