"My Favorite Player at One Time" – Michael B. Jordan's Bournemouth Director Admitted Being a David Beckham Fanboy as a Child Back in 2016
Published 03/15/2023, 12:30 PM EDT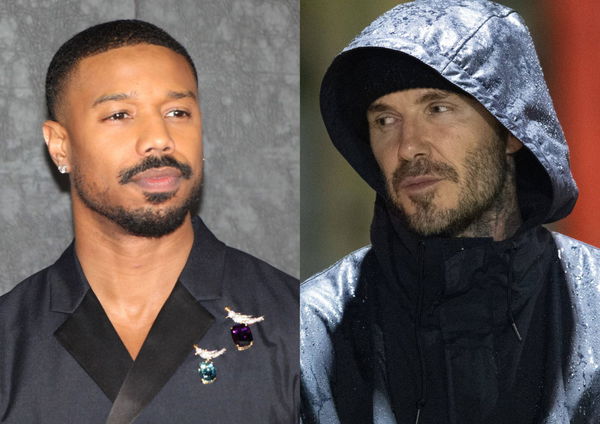 David Beckham made a lot of fans in soccer back in his heyday. From his teammates to a certain Spice Girls member to one of the current Premier League club's directors. He was truly a unicorn back in the day and he revolutionized not only the game but the way soccer stars carry themselves. His impact can be understood by the fact that just to bring him to the league, MLS offered him an MLS franchise for just pennies on the dollar. He took his chance, and that decision led to the formation of Inter Miami.
ADVERTISEMENT
Article continues below this ad
One of the most marketable soccer players in the world got a hefty pay cut when he moved to the USA. But he played the long game and now MLS might have Lionel Messi playing in the league for almost the same deal. Among his many fans in sports today, one is the assistant technical director of Bournemouth AFC.
ADVERTISEMENT
Article continues below this ad
Bournemouth director is a big David Beckham fan
Back in 2016, Bournemouth's star defender for over 4 years, Simon Francis discussed how he got into soccer. Among many things he talked about was the fact that he was a big Manchester United fan. He also revealed that he idolized Manchester United star David Beckham when he was young. Although he never got the chance to play against or with his idol, he had some overwhelming words for Beckham.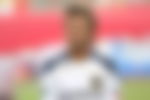 He said, "I used to get the kits bought for me and they were my favourite team through the era of David Beckham, who was my favourite player at one time. I never played right-midfield, but I used to like watching him play. I suppose that's where I've got the crossing from – through wanting to get assists, watching him on the ball, and seeing how good his delivery was, I was a big fan of him growing up. He was a great player and a great ambassador for English football."
He would later become the director of Michael B. Jordan's club, Bournemouth FC. This fandom is an obvious result of Beckham's skills and marketing. Not many names have been more marketable than Beckham in the history of soccer, and one name has the potential to replicate the famous Englishman's global impact,
Jack Grealish getting compared to Beckham
Manchester City winger, Jack Grealish's signing with Puma isn't a shocking revelation. The $21 million worth star has had deals with big brands like Gucci and Bose. His clip for Puma has started a conversation in the market. The question arose whether he could be as marketable as the best players in the top tier of marketing. He will have to walk a long path to even come near David Beckham and some other big names. However, his recent work has got comparisons taking place.
ADVERTISEMENT
Article continues below this ad
Ged Colleypriest, the founder of Underdog Sports Marketing, a prominent name in sports marketing said, "A guy who plays like Gazza (Paul Gascoigne) and is as gorgeous as (David) Beckham is going to be very appealing to leading brands. His existing sponsors are all about the image, so who better to get than Jack Grealish wearing your headphones or showing off some designer clothing? He's unique because he's so recognisable, but there's so much more to him because of his personality."
ADVERTISEMENT
Article continues below this ad
Watch This Story: David Beckham and Shaquille O'Neal Make Billion Dollar Splash in Surf Industry With Quicksilver and Billabong Buyout
His deal with Puma has brought his incredible presence into the limelight. Soccer-related brands are now looking at their options to get him signed. However, he will have to do something amazing to be a trendsetter like Beckham. Do you think they will be able to match the stature of David Beckham? What did you make of Francis's comments? Let us know in the comments section below.