"Not Come Here to Just Make a Championship" – Pele Said He Came to USA to Grow 'American Soccer' and Not for Trophies Back in 1975
Published 12/30/2022, 5:30 AM EST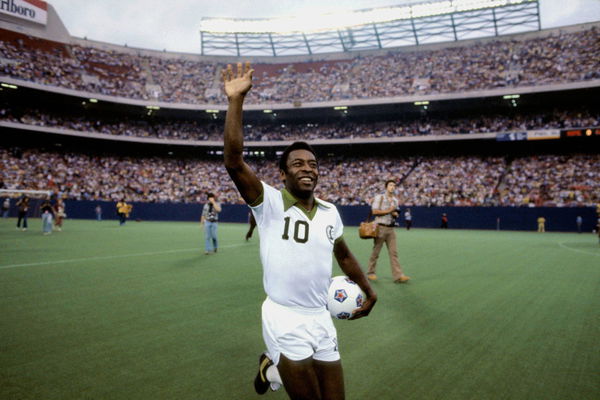 Pele is recognized as possibly the best soccer player to ever exist. The Brazilian soccer legend set record after record during his playing days. Pelé won the World Cup with Brazil for three years in a row from 1958 to 1966.
ADVERTISEMENT
Article continues below this ad
Soccer fans worldwide gave Pelé the name 'O Rei', which translated to The King. Pelé played most of his soccer in Brazil throughout his career. However, the Brazilian legend ended his soccer career in America. During the last two years, Pelé played for The New York Cosmos, a club based in New York City.
ADVERTISEMENT
Article continues below this ad
A journalist once asked Pelé about his decision to play soccer in America. Pelé then surprised everyone by telling the world about his ambitions to grow the sport in America.
Why did Pele want to play soccer in America?
Pelé had initially retired from soccer in 1974. However, a year later, he shocked the world after announcing his comeback to soccer. Fans did not have a problem with Pelé coming out of retirement. The weird part was that he chose to play soccer in America.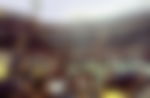 It was rumored that Pelé made a few bad investments after retiring from soccer. Due to that, Pelé found himself broke just a year after his retirement. The Brazilian soccer star signed a three-year contract estimated to be around $4.5 million.
A day prior to his first game, Pelé attended his first press conference as a Cosmos player. A journalist asked Pelé why he'd want to play soccer in America. However, Pelé gave a very confident answer. He replied, "I have not come here to just make a championship".
He continued, "I have three years to do that. The main reason is to help American soccer grow. If we win it this year, beautiful. If we don't, we still have two years to go."
Pelé was indeed right about what he said. Pelé managed to change the way Americans thought about soccer. During the three years that he played, the Brazilian soccer legend attracted thousands of fans to watch soccer live in the stadium.
The Brazilian soccer legend played 106 games and scored 64 goals. He successfully built a legacy for himself in America.
Has soccer grown in America?
Since then, people have taken a keen interest to watch soccer in the U.S. However, soccer has rapidly started to grow in America only in the last decade. Famous football stars like Zlatan Ibrahimovic and David Beckham chose to play soccer in America.
ADVERTISEMENT
Article continues below this ad
Famous soccer stars coming to America was one of the main reasons why people started to watch it. Other initiatives like offering men and women the same pay scale also grabbed the headlines in America.
Celebrities like Natalie Portman and Serena Williams are also playing an active role in developing the sport in America. Soccer in America has reached such a point where homegrown players can now consider playing soccer in America for a living.
ADVERTISEMENT
Article continues below this ad
Watch This Story: Serena Williams' Husband Alexis Ohanian Brings In FIFA World Cup Numbers to Declare Women's Soccer Popularity in US Shouldn't Surprise Anyone
Do you think soccer will ever overtake the NBA in America? Let us know in the comments below.