PHOTO: Argentina Farmer Gives a Unique Tribute to Lionel Messi, Even Visible From Space
Published 01/19/2023, 7:30 AM EST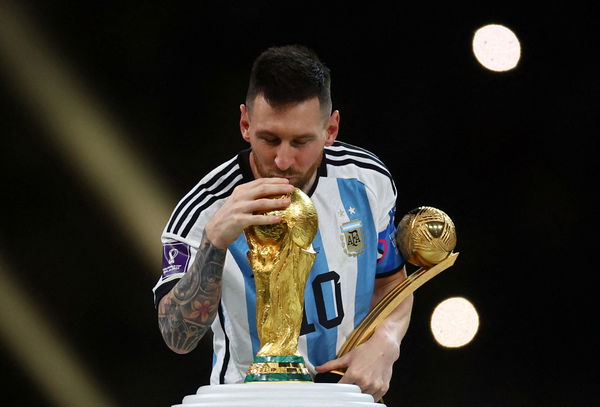 Soccer fans will always consider Lionel Messi one of the great soccer players to ever exist. The Argentine soccer veteran has been playing the game for over a decade now. Season after season Messi has visited different parts of the world and established a very diverse fanbase. However, it currently seems like the World Cup celebrations are still on in Argentina.
ADVERTISEMENT
Article continues below this ad
In the last few hours, news has emerged from Argentina itself. An Argentine farmer has grown Lionel Messi's face on his 124-acre cornfield. The photos of the cornfield have already shocked everyone.
ADVERTISEMENT
Article continues below this ad
A 'Lionel Messi' themed cornfield?
Lionel Messi has some of his biggest fans back home in Argentina. While the nation still rejoices in their idol becoming a World Champion, this Argentine farmer has just taken it to the next level. Fans were left scratching their head after looking at pictures of his cornfield. Nobody can quite seem to comprehend the level of precision and detailing this entire process entailed.
Maximiliano Spinazze used a particular algorithm for making this happen. This tribute to the Argentine legend will also be visible from space. That algorithm would tell the machine where to plant the seeds on his cornfield. However, it was Carlos Faricelli, a farming engineer who designed the code for these machines.
The Argentine engineer revealed that he had prepared the code and made it available to every farmer. He also mentioned that through geocoding tools, the machine exactly knew how many seeds were required per square meter in every area.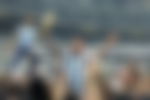 This was mainly to create a contrast in the final product so the field looked exactly like the Argentine legend. Faricelli told Daily Mail, "So when this corn grows and an aerial shot is taken, where the plants are closer together and the ground is less visible, a more intense green contrasts with where there are fewer plants and then this kind of agriculture art is created."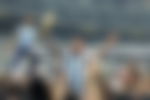 Messi fans just keep raising the bar of craziness with everything they do. However, this is not the first time a Messi fan has done something crazy.
Let's have a look at a few other crazy Messi fans
The Argentine fans have gone berserk since Lionel Messi lifted the World Cup. Prior to the 'Messi' themed cornfield, two such Argentine fans shocked the soccer world after they revealed what they actually did. A Messi fan gets one of the weirdest tattoos done on his forehead. He gets his tattoo artist to draw out 'Messi' on his forehead.
ADVERTISEMENT
Article continues below this ad
He then shockingly asks the tattoo artist to write 'Dios' which translates to 'God' on one cheek and make three stars on the other cheek. Another Messi fan got a very unique haircut. The fan asked the barber to cut his hair in such a way that it depicted Lionel Messi's face if anyone looked at his head.
ADVERTISEMENT
Article continues below this ad
Watch this story: Lionel Messi Receives One Word Message From Hendrick Motorsports Legend Jimmie Johnson Post World Cup Heroics
It doesn't seem like Lionel Messi's fans will stop celebrating the World Cup so soon. Did you come across any crazy 'Messi' fans on social media? Let us know in the comments below.