"Proudest Moment": Natalie Portman on Owning Angel City FC With Serena Williams After Addressing Pay Inequality Alongside Matthew McConaughey
Published 12/29/2022, 5:45 AM EST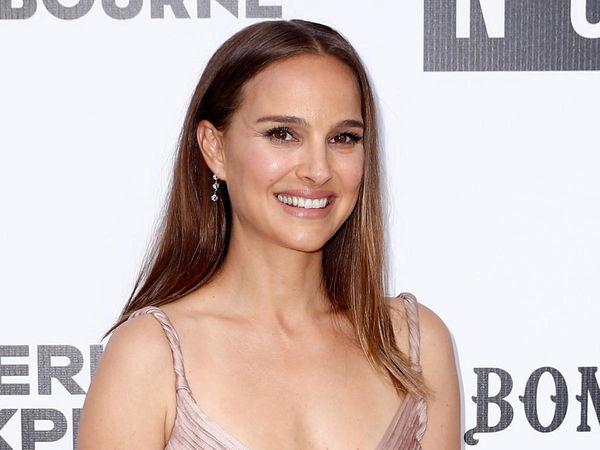 NWSL, as part of its expansion, announced a new team back in 2020 for Los Angeles. Who would have thought the team will set an example in the country and be the norm for the change of perception of women's soccer? Hollywood star Natalie Portman led a consortium of owners who came together intending to make a women's soccer team that will break all the barriers. 
ADVERTISEMENT
Article continues below this ad
It all started with Portman and entrepreneur Julie Uhrman buying the rights for the expansion team. Soon they were joined by venture capitalist Alexis Ohanian, his wife, tennis sensation Serena Williams, and their daughter Olympia to start a new club.
ADVERTISEMENT
Article continues below this ad
It doesn't stop here, as the consortium kept growing. Several former USWNT stars joined with other female athletes, Hollywood stars, and entrepreneurs. Currently, the number of owners has gone past 100. Angel City FC is the largest female-led ownership professional club in the world. 
The inequality in pay inspired Natalie Portman to start a new women's soccer team
We know the Black Swan actress for her progressive views and has been speaking about gender inequality pay in Hollywood. She also supported the lawsuit of the female soccer team against the US Soccer Federation for equal pay. Meanwhile, it was this inequality in pay and the perception of the people of US women athletes that made Portman venture into the women's soccer team. 
The Oscar winner, replying to the inequality and the proudest moment back in 2020 on What Happens Live with Andy Cohen, said, "I don't know that I started anything. I definitely was a part of the conversation that required, you know, hundreds and thousands of women." Hollywood star Matthew McConaughey, who is a minority owner in Austin FC, was also part of the show.
Natalie Portman: "There's been an assumption my whole life that I'd be interested in watching men's basketball, men's baseball, men's football & soccer. And I do. I love watching great players play a sport. Why would a man not watch it because it's women?" https://t.co/0yttfigNmG pic.twitter.com/JuDVsK2c2A

— Variety (@Variety) June 22, 2022
Portman added, " I think the proudest moment has been so many of us coming together to start Angel City FC, which is not related to time's up. But so many of us met through time's up who were part of it, which is the female soccer team in Los Angeles that's launching in 2022. That's super exciting."
Portman on women's soccer players deserving equal pay as men
ADVERTISEMENT
Article continues below this ad
The Golden Globe winner has previously stated how her son enjoyed soccer games irrespective of gender. She witnessed USWNT lifting the Women's World Cup trophy in 2019 and enjoys women's soccer games too.
Portman opined it's USWNT that has brought the glory to US soccer. They are the four-time World Cup winners and also have won continental trophies multiple times with Olympics gold. Their achievements compared to the men's team are great, and that is one of the major reasons women soccer players deserve higher pay.
ADVERTISEMENT
Article continues below this ad
Watch This Story: Alexis Ohanian Celebration After Angel City FC Investment Gave Him a New Lease of Life
Angel City FC is striving for the betterment of women's soccer and wants to see the team earning huge success. They also share ticket revenues with their players. Let us know your thoughts on Natalie Portman's statements on women's soccer.