"Publicity Stunt or a Gimmick"- Soccer Superstar Says Serena Williams and Natalie Portman Owned Angel City F.C. Has a Lot of Haters
Published 12/30/2022, 6:30 AM EST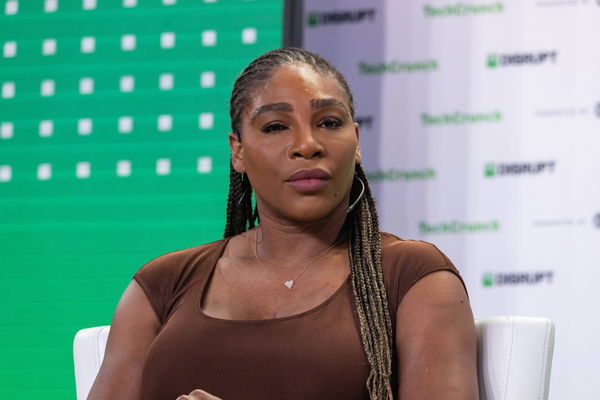 Women's soccer is now gradually gaining popularity among the whole soccer fanbase. Earlier when women's soccer was just introduced, many fans thought that it is an add-on to the men's game. However, after successful international tournaments, women's soccer players have now proved that even they can have a separate fanbase for themselves.
ADVERTISEMENT
Article continues below this ad
American actress, Natalie Portman was one of the first people to recognize that women's soccer could have a separate fanbase. Portman along with renowned stars like Serena Williams, Eva Longoria, and many more established their own women's soccer club called Angel City F.C., based in L.A.
ADVERTISEMENT
Article continues below this ad
In a recent interview, Angel City F.C. defender Ali Riley spoke about how Angel City F.C. is devalued by people calling it a 'publicity stunt'.
What do people think about Angel City F.C.?
In a recent interview, Riley spoke about how the L.A.-based club is viewed in the public eye. She said, "We have incredible investors in the team. I think a lot of people think it's like a publicity stunt or a gimmick, or charity to support a women's team".
Angel City F.C. have a star-studded upper management board. Because of the big names, the club was already in the limelight and very highly valued from the beginning. Riley continued, "But no, these investors are coming to the games. They know that this is a team that was valued at 100 million before we played our first regular season game".
Angel City played its first league game in April 2022. The level of public support that the club received for its first game itself was surprising. Angel City investors like Jennifer Garner, Serena Williams' husband – Alex Ohanian, and Billie Jean King were present at the stadium.
Riley ended by saying, "This is an investment, and it's a good investment. So, I think Angel City F.C. is showing that women's sports are popular and profitable".
What do Natalie Portman and Serena Williams want to achieve with this club?
None of this would have been possible if Natalie Portman has never seen the business opportunity. One day, the American actress realized that America had loads of soccer talent. But there was no proper platform for the youngsters to showcase their skills. However, becoming a soccer player for a living was still a far-fetched thought.
ADVERTISEMENT
Article continues below this ad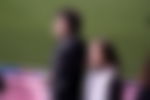 Portman immediately consulted high-profile sports persons and celebrities to gauge their interest in the project. Once everyone had their vision set toward the same goal, Angel City was up and running in no time.
However, the L.A.-based soccer club is not only established for winning silverware. Christen Press was one of the first players to join Angel City F.C. Press once revealed that the club stands for values of racial inclusion, gender equality, and freedom of sexual orientation.
ADVERTISEMENT
Article continues below this ad
Watch this story: Serena Williams' Husband Alexis Ohanian Brings In FIFA World Cup Numbers to Declare Women's Soccer Popularity in Us Shouldn't Surprise Anyone
How far do you think women's soccer will reach in the next 10 years? Let us know in the comments below.