"Roy You're Not Listening!" – Liverpool Soccer Veteran Confronts Manchester United Legend Over Lionel Messi's Controversial Penalty 'Encouraging Diving'
Published 11/22/2022, 12:02 PM EST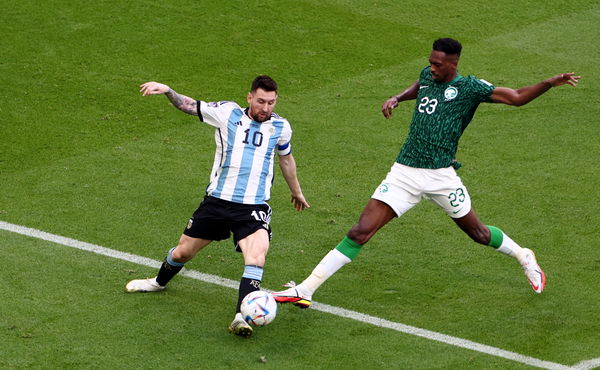 Former Soccer legends Graeme Souness and Roy Keane argued while discussing the penalty awarded in the earlier part of the match. They were covering the FIFA WC match between Argentina and Saudi Arabia. They disagreed on the decision of the penalty awarded to the star player, Lionel Messi. The Argentine captain converted that opportunity into a goal in the 10th minute of the match, and it turned into a point of argument.
ADVERTISEMENT
Article continues below this ad
While former Liverpool and Manchester United legends argued over a penalty issued on the referee's directive, the whole world saw a jaw-dropping performance. A performance that had everything a hat-trick of offside goals, a flying knee to their teammate, and a match that will never be forgotten. 
ADVERTISEMENT
Article continues below this ad
An argument that doesn't even matter
While Souness and Keane were arguing while being soccer experts on ITV, Souness said, "He doesn't know where the ball is. He's only interested in the Argentinian player; he doesn't know when it has been kicked, and he's not looking. It's a penalty for me". To that, Keane replied, "No, no, no. All this will do is encourage diving. He's dragging him down". While they argued about it passionately, in the end, it turned out as sort of a waste of time.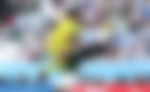 Saudi Arabia shocked the entire planet by defeating the South American giants in a nail-biter and drama-filled match. The end-time score was 2-1 in favor of Saudi Arabia, and the victory was historic as they ended Argentina's 36 matches undefeated streak. In the first half, Argentina was able to hit four shots, but three were disallowed because of the offside rule. 
ADVERTISEMENT
Article continues below this ad
The dream might come to an end
Argentinian fans have big hopes for the team. Fans want the legend of the sport to go with a World Cup, as it might be the last for Lionel Messi. Messi has a 17-year-long career with his national team, during which he has scored 98 goals. He is the highest goal-scorer for his national side. 
Watch this story: From Philippe Coutinho to Eden Hazard, Biggest Transfers in the 21st Century
ADVERTISEMENT
Article continues below this ad
In today's match, Messi scored the only allowed goal for the South American team. The dream of glory farewell might end sooner than people expected because nobody estimated this defeat. Argentina will face Mexico on 27th, and if something like today happens there. Let's see how the road to the World Cup will turn out for them.
Did you watch the exhilarating match? What are your thoughts on the penalty? Share in the comments below.