"F**k Yes Sara" – Soccer Superstar, Who Received Megan Rapinoe's Support Over Unpaid Salary During Pregnancy, Wins Landmark Judgement Against Team, Fans Ecstatic
Published 01/18/2023, 4:30 AM EST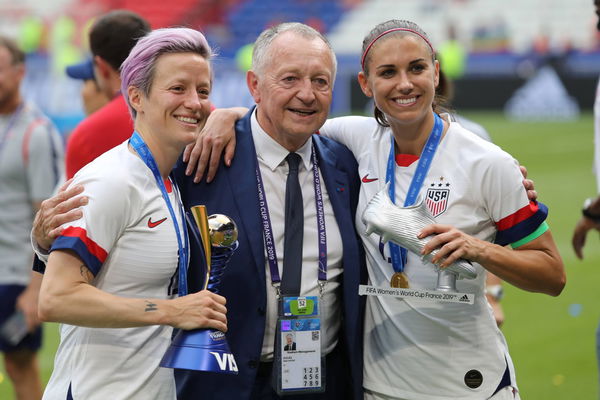 Soccer as a sport is gradually gaining popularity in America. Female soccer stars like Alex Morgan and Megan Rapinoe have been very vocal about women's soccer in America. However, the fact that male and female players need to have equal rights as soccer players is a given. In recent news, soccer fans have just gotten to know about Sara Bjork Gunnarsdottir's unfortunate experience with her soccer club, Lyon while she was pregnant.
ADVERTISEMENT
Article continues below this ad
While the Iceland soccer star received justice for the same, Megan Rapinoe immediately publicly criticized the OL Groupe on social media.
ADVERTISEMENT
Article continues below this ad
Megan Rapinoe joins the fans and slams the OL board!
Just a few hours ago, The Players Tribune released an exclusive interview with Sara. During that interview, Sara narrated her story about when she was pregnant. She spoke about Lyon holding back her wages and refusing to pay her. The Iceland soccer revealed that she had returned back to Iceland after confirming her pregnancy. However, she was surprised after her salary was never credited to her account for the months that followed.
After returning back to France, the soccer club threatened Sara saying they would terminate her contract if she reported the issue to FIFPRO. However, Sara didn't budge at all and reported the issue. In a recent landmark judgment, Lyon was ordered to pay Sara €82,094.82.
This is utterly disgraceful from @OL @OLfeminin The culture at OL in France has a LONG way to go. Y'all love to talk about how much you support women, but this math is not mathing. I implore you to be the club that is ALWAYS supporting women, not the club that once did. https://t.co/7lBbPJNo87

— Megan Rapinoe (@mPinoe) January 18, 2023
Many soccer fans from around the world appreciated Sara's courage and publicly slammed the OL Groupe. Let's have a look at how the fans reacted to the judgment.
Very glad that Gunnarsdottir got what she was owed, but it's still extremely shitty of OL to not only NOT pay her, but kick her off the team when she brought the issue to FIFA https://t.co/ZNraYHj2cb

— Serena (@CaptToeDrag) January 18, 2023
Huge news for women footballers, as Icelandic star Sara Bjork Gunnarsdottir wins her landmark maternity-pay case against Lyon, protecting player rights when pregnant. ❤️🙌 https://t.co/CO9f1qRHBe

— Men in Blazers (@MenInBlazers) January 17, 2023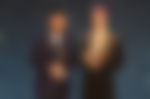 Every single soccer fan is in favor of Sara Bjork Gunnarsdottir. Soccer fans have rightfully asked the OL soccer board for an answer. USMNT soccer star, Megan Rapinoe also slammed and criticized the board for their unacceptable and "Utterly disgraceful" behavior.
Sara's unfortunate experience with Lyon
During her exclusive interview with The Players Tribune, Sara revealed that she always wanted to play for Wolfsburg and Lyon. After spending four successful seasons in Germany, the Iceland soccer star managed to make a move to Lyon. Her career got off to a bright start in France after Sara won the French league title and the Champions League in her first season.
However, she then realized she was pregnant. Sara only told her team doctor and the physios. However, after a few months, Sara had to reveal her secret because her health started to fluctuate because of her pregnancy. Lyon's board allowed Sara to travel back to her hometown. But, a month later Sarah realized that she hadn't received her salary.
People absolutely need to read this. Shows how much there is still to change – huge credit to Sara Bjork Gunnarsdottir for speaking out and highlighting https://t.co/ZFtwpPziF5

— Alasdair Hooper (@adjhooper1992) January 17, 2023
This continued to happen for the following months. After multiple failed attempts to contact the club, they finally responded and said that they do not owe Sara any money whatsoever. They also warned the soccer star by saying that her future at Lyon might have to be reconsidered if she reported the issue.
ADVERTISEMENT
Article continues below this ad
💵Lyon was supposed to pay Sara Björk Gunnarsdottir
€109,522.21 during her pregnancy. But only ended up paying €27,427.39 – once she won in court they had to pay the rest her the rest of €82,094.82.

— Amanda Zaza (@amandaezaza) January 17, 2023
Sarah asked herself, "Wait, did I just lose my job??". The Iceland soccer pro could not believe what was happening. She then raised the issue to FIFPRO who ultimately sided with the player. A few months later FIFPRO ordered the French soccer club to pay Sarah the amount that they owed her in its entirety. Sarah left the club at the end of the 2022 season and joined the Italian soccer club, Juventus FC.
ADVERTISEMENT
Article continues below this ad
Watch this story: Serena Williams' and Natalie Portman's Success With ACFC Inspires Another Female-Led Group to Invest in Women's Soccer
Do you think Sara received her justice? Or is there still a lot more left to do? Let us know your thoughts in the comments below.