Watch: Shocking Video Emerges of Gerard Pique Refusing $48.2 Million Barcelona Player to Sit With Fiancé in Bizarre Incident
Published 03/16/2023, 12:00 PM EDT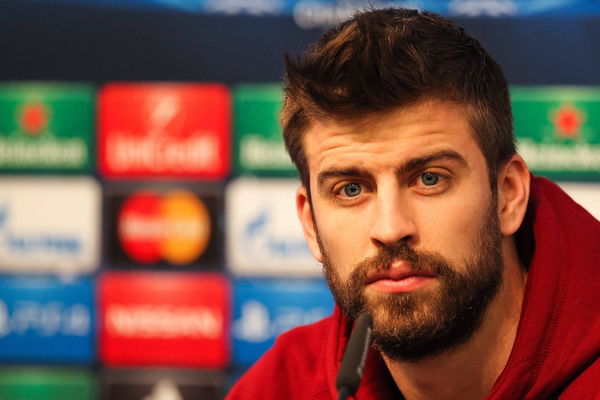 Gerard Pique has been the talk of the town for quite a while. This is mainly because of his breakup with Shakira. However, the Colombian singer has not allowed Pique to live his life in peace because of her diss tracks. She has verbally embarrassed the former FC Barcelona veteran through her music. Since then, Pique and his family have been under constant public scrutiny since then. The fans were stunned after a new video recently surfaced on the internet.
ADVERTISEMENT
Article continues below this ad
The soccer veteran has not allowed an FC Barcelona superstar to sit with his fiancé.
ADVERTISEMENT
Article continues below this ad
Pique's weird behavior gathers tons of attention!
The infamous video just recently surfaced on the internet. The fans fail to comprehend Pique's behavior on this occasion. In the video, Pique is seemingly at Camp Nou for one of FC Barcelona's games. The problem arises after Pique and his buddies run out of seats. The soccer veteran is comfortably sitting beside Sergio Busquets.
Gerard Pique has taken a beating in the press over the last 12 months, and this video of him refusing to switch seats with Frenkie de Jong will not help his public image.pic.twitter.com/NqSqnE7bOO

— Football España (@footballespana_) March 10, 2023
However, there is only one seat left on Pique's other side. Frenkie de Jong and his fiancé seemingly wanted to sit together for the match. The FC Barcelona midfielder attempted to ask Pique to move a row behind. But Pique didn't seem pleased. He shrugged De Jong's hand off and pointed towards the pitch. From his gestures, he would have been trying to tell De Jong to focus on the game rather than the seating arrangement.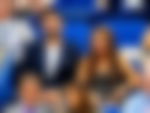 Hence, the FC Barcelona midfielder couldn't sit together with his fiancé. Mikky Kiemeney seemed extremely upset with the situation but she had no choice. She had to ultimately sit behind them all alone. Several fans have tried to decode Pique's unusual behavior from the video. But his actions are extremely difficult to justify under any circumstance.
Apart from the bizarre video clip above, let's have a look at what he has been up to these days.
What's next for Gerard Pique?
Gerard Pique's behavior in public has become rash and arrogant in recent times. This could also be because the media constantly tries to interfere with his life. Earlier this month, he almost ran over a journalist in anger on the streets of Barcelona. Amidst the public uproar, Pique is reportedly planning his upcoming marriage with Clara Chia Marti.
ADVERTISEMENT
Article continues below this ad
 

View this post on Instagram

 
The new celebrity couple is reportedly ready to tie the knot in the near future. Chia Marti wants the wedding celebration to be extremely low-key. Both families are also eagerly waiting for Shakira to leave Spain to move forward with the wedding. They simply feel that the media's attention will slowly drift away from them after the Latin American superstar leaves the country.
ADVERTISEMENT
Article continues below this ad
WATCH THIS STORY: Meet the Legendary Tennis Player Who Is 3x Richer Than Cristiano Ronaldo
What do you think about Pique's weird behavior with Frenkie de Jong? Let us know in the comments below.