Shocking Scenes As 55-Year-Old Fan Dies Due to Head Injury Following Violent Brawl After Soccer Game
Published 03/12/2023, 3:20 PM EDT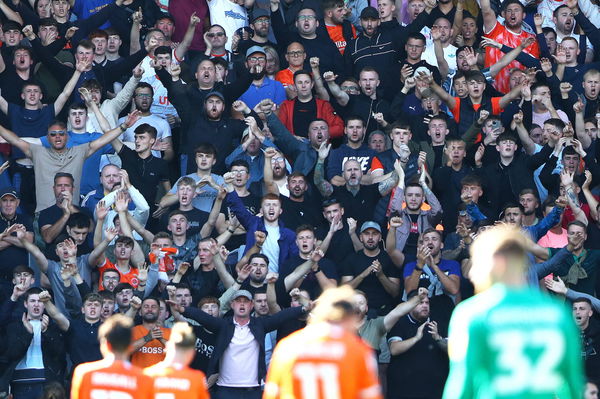 It was like any other matchday in the second division of the English Football League. Soccer fans flocked to the stadium to support their team in the EFL Championship. Little did they know that by the end of the day, a fan would lose his life following a violent brawl between the two sets of supporters.
ADVERTISEMENT
Article continues below this ad
The game in question took place on 4th March between Burnley and Blackpool. The match itself was fairly tame and ended in an uneventful 0-0 draw. However, it is the aftermath that followed which was truly shocking to the entire soccer realm.
An unfortunate soccer fan lost his life following a brawl
ADVERTISEMENT
Article continues below this ad
Hours after the game, at around 7 pm, a brawl broke out in a pub called The Manchester, in Blackpool. Fifteen soccer fans were involved in the brawl, out of which a 55-year-old man, Tony Johnson, suffered a severe head injury. He received CPR on the scene and was taken to the hospital immediately.
Sadly, the injury was too severe, and the soccer fan passed away on 6th March. Blackpool revealed this heartbreaking news in their club statement. A 33-year-old man was also arrested for suspicion of wounding the victim. However, Lancashire Police, who arrived at the scene, gave a statement saying that there was no intention of injury, "with the man being injured as part of this incident".
This is truly tragic news. A fan losing his life due to a violent brawl is something that no one wants to see. This just shows one ugly side of soccer fans. Sadly, this is not the first time a brawl like this has broke out.
A father-son duo attacked by rival fans
Another incident recently occurred as a father and son were attacked by rival fans after a match between Tottenham Hotspur and Sheffield United. Craig Pankhurst, the son, took to Twitter to share the story of what happened.
ADVERTISEMENT
Article continues below this ad
Thank you for such a lovely welcome @SheffieldUnited. This is me and my Dad on the way out of the match this evening.

Now in an ambulance on way to hospital. He's a 70 year old man. This is what some of your 'fans' thought was appropriate. pic.twitter.com/87Sg2na4ah

— Craig (@Craig_Pankhurst) March 1, 2023
He and his 70-year-old father had gone to watch the match, and after it was over, they were attacked by Sheffield United fans. Both father and son had to be taken to the hospital to be treated for their injuries. This is just one more example of the type of violence that can occur at soccer matches.
ADVERTISEMENT
Article continues below this ad
WATCH THIS STORY: Despite Being Only 5% as Rich as Michael Jordan Lionel Messi Once Spent More Money on a Car Than MJ Ever Earned in a Single Active NBA Season
We can only hope that incidents like this will become less and less common in the future. What are your thoughts on this growing violence among soccer fans? Let us know in the comments.