'The World Says America Isn't Interested in Soccer'- David Beckham Has an Unpopular Opinion About USA's Football Popularity
Published 11/30/2022, 7:15 AM EST
Soccer is a very popular sport in the United States of America. Given the recent performance of the USMNT in FIFA WC 2022, its popularity will increase. FIFA WC 2026 will take place in the USA, which gives bright hope for the sport in the future. It wasn't, however, like this, during the early 21st century, European used to question the interest of the USA in the sport. English Soccer star David Beckham mentioned this in his autobiography, titled 'Both Feet on the Ground.'
ADVERTISEMENT
Article continues below this ad
The United States has football, baseball, and basketball as their favorite sports, and the future of soccer was questionable in the country. USMNT had qualified for the round of 16 and will face the Netherlands.
ADVERTISEMENT
Article continues below this ad
Beckham reflected on whether people are interested in soccer in the USA
The autobiography 'Both Feet on the Ground' came out in 2004. In the book, Beckham addressed several topics related to the sport.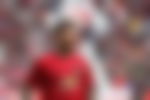 Addressing the interest in soccer in the country, he wrote, "The rest of the world says America isn't interested in soccer. I'm not so sure. Every time I visit, I see kids playing in parks and on school and college campuses everywhere. Whenever I turn on the television, it seems there's a game being transmitted from England's Premiership, Spain's La Liga, Italy's Serie A, or one of the South American leagues."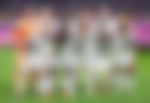 ADVERTISEMENT
Article continues below this ad
Using his career as an example, he continued, "My old club, Manchester United, played matches in front of capacity crowds coast to coast on their 2003 Summer Tour. Baseball, football, Ice Hockey, and basketball are the established team sports in the States, I know. Those sports have their own history and traditions, their superstars, and millions of knowledgeable fans. I get the feeling, though, that soccer's time is about to come."
The career of David Beckham
David Beckham debuted for England in 1996 and played 115 matches. He also played for Real Madrid from 2003 to 2007. The 1998-99 session was when he won the European Championship with Manchester United. He won the English champions at Manchester United six times. He also won the young player of the year for his performance in 1997.
ADVERTISEMENT
Article continues below this ad
WATCH THIS STORY: Close Friends Taylor Swift and Soccer Star Alex Morgan's Heartwarming Moments
David Beckham also appeared in the advertisement for Frito-Lay ahead of FIFA WC 2022. In the ad, he was debating with US veteran footballer Peyton Manning. The advertisement was based on the heated debate of soccer vs. football. Beckham is in the soccer industry as the owner of MLS club Inter Miami.