Shakira's Brother Once Flagged Gerard Pique's Incessant Night Life During the Last Months of Their Relationship
Published 02/24/2023, 7:00 AM EST

Follow Us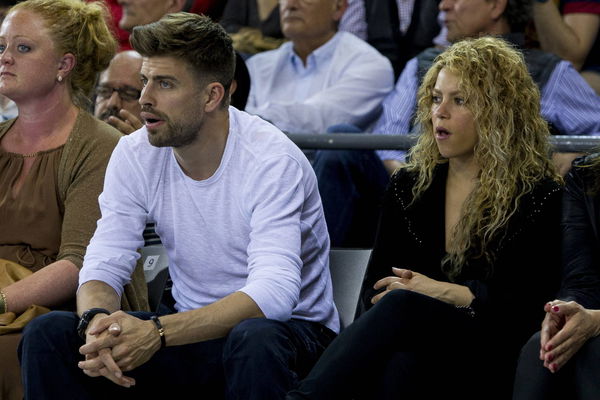 Last year, the music and soccer universe had one of its saddest moments after Gerard Pique and Shakira broke up. The fans couldn't believe why Gerard Pique would take such an awful thing. However, keeping their two children in mind, the former celebrity couple immediately parted ways.
ADVERTISEMENT
Article continues below this ad
When they broke up, quite a few reports claimed that the soccer legend's behavior towards Shakira had changed in the last few months. Even her family members had started to notice the contrasting difference.
ADVERTISEMENT
Article continues below this ad
One of Shakira's brothers also reportedly informed the Colombian star about her boyfriend's uncontrollable incessant nightlife and partying habits.
Shakira's brother noticed changes in Pique's behavior!
Shakira didn't take long to split ways with Gerard Pique after she got to know about his infidelity. However, this wasn't a sudden instance. The Latin American star and her brother had reportedly noticed a change in his behavior in the last few months. Shakira's brother, Tonino, was also the first one to approach her and report the issue, as per Marca.
🚨 Gatilho

O jeito que o Pique tratava a Shakira nos últimos meses já demonstrava total desinteresse, nada me quebra mais do que ser ignorado e mal tratado por quem a gente ama, pra mim é a pior dor. pic.twitter.com/xcjGHBwUO1

— Fefocito (@fefocito) February 22, 2023
During her absence, the FC Barcelona defender's habit to party late into the night had become incessant. He had reportedly also started to drift away from Shakira. Tonino was particularly unimpressed with such irresponsible behavior, and found it necessary to inform his sister. Shakira also took note of the same and ended up catching her boyfriend cheating on her in the most bizarre ways.
.@shakira for ELLE: "I put my career in second gear and came to Spain, to support [Gerard] so he could play football and win titles. It was a sacrifice of love… My kids were able to have a present mom, and I have this amazing bond with them that is unbreakable and sustains us." pic.twitter.com/8OobmKdcMh

— shakirastuff | fan account (@shakirastuff_) September 21, 2022
Tonino has been the closest sibling to the Colombian singer. He is reportedly Shakira's right hand when it comes to any sort of advice. He also handles certain business aspects of the singer. However, both of them are half-siblings. That is because Shakira was the only child of her parents' current marriage. Tonino and all her other brothers were from their father's previous marriage.
However, these claims take nothing away from the level of respect the fans have got for Shakira who has always put her family before everything.
Shakira has always been a 'family' person!
The Latin American star has been through a miserable time in the last year. The 46-year-old has been taking care of the kids herself since the breakup. A few months ago, she also managed to win custody of her kids. Recent reports suggest that she wants to move to America with her children. The Grammy Award winner owns her own property there too. She is reportedly looking to begin a new chapter with just herself and her children.
ADVERTISEMENT
Article continues below this ad
On the other hand, Shakira's fans have made sure that Gerard Pique doesn't have an easy time. Since her diss track, her fans have taken every opportunity to bombard the soccer legend and his new better half with multiple questions and humiliate him. Chia Marti reportedly couldn't initially handle the public backlash and had to be admitted to the hospital for her anxiety attacks.
ADVERTISEMENT
Article continues below this ad
WATCH THIS STORY: Despite Being Only 5% as Rich as Michael Jordan Lionel Messi Once Spent More Money on a Car Than MJ Ever Earned in a Single Active NBA Season
What's your view on Pique's behavior towards Shakira in the last few months? Let us know in the comments below.