"Trying to Keep This Baby Alive" – American Soccer Star Alex Morgan Says She Couldn't Have Gotten Through the 'Craziness' After Giving Birth Without Her Family
Published 12/28/2022, 5:00 AM EST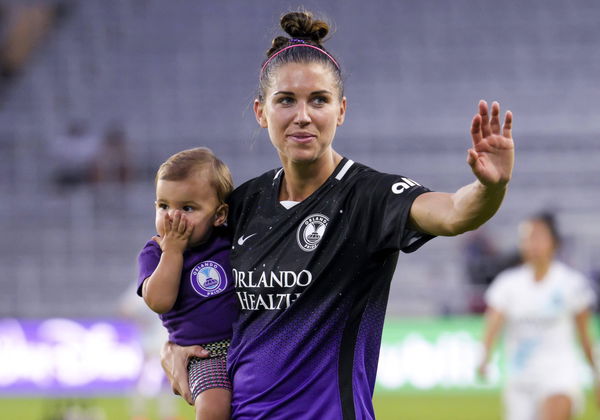 American soccer star, Alex Morgan, has always led by example. Morgan always seems like a very calm and composed individual on and off the field. The NWSL star is a true inspiration to every girl out there who aspires to become a sports player.
ADVERTISEMENT
Article continues below this ad
In May 2020, Morgan and her husband, Servando Carrasco, gave birth to their lovely baby daughter. A few days later, the couple took to social media to announce the news to the rest of the soccer fan base. After giving birth, those initial few months prove to be very critical for the mother and child.
ADVERTISEMENT
Article continues below this ad
However, Alex Morgan has spoken about the same in the past. She mentioned that those were the smoothest times and never lacked support from her family.
Alex Morgan received all the support from her family
Previously, Alex Morgan was asked about that critical phase when she gave birth to her child. However, the USWNT star sounded all happy and joyous about that time. On the 'Trained' podcast by NIKE, she said, "I wouldn't be where I was now without my family helping me out with Charlie. Both me and Servando have been professional athletes and wanting to go back to play as soon as I can".
Morgan also mentioned that she received an immense amount of help from the mothers. She said that Servando's mother and her mother used to take weekly shifts. They helped Morgan in the most basic of ways.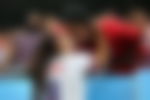 She said, "Just even to have that help initially around the house, cooking, helping cleaning up, doing laundry, giving me a break for an hour or two." Morgan continued, "It was huge. The first month is definitely like craziness and you are just trying to like keep this baby alive so it helped so much".
Morgan also specified to every mother to never be shy to ask for help. And if someone offers help, never say no.
How did the soccer couple announce it to the world? The Aftermath.
Alex Morgan and her husband Servando took to social media to announce the birth of their baby daughter. It was a wholesome moment for everyone in the soccer fanbase. She posted a tweet on Twitter that had the photo of her newborn baby daughter.
At 1130am on May 7 weighing 8lbs5oz, Charlie Elena Carrasco made her grand entrance into the world. She made us wait longer than expected, but I should have known she would do it her way and her way only. My super moon baby. pic.twitter.com/dDbIXW6INr

— Alex Morgan (@alexmorgan13) May 9, 2020
Several months later, Morgan mentioned multiple times that she was forever grateful to her family. Her family also provided her with the support and confidence to get back on the field too as soon as she could.
ADVERTISEMENT
Article continues below this ad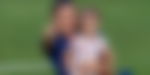 Soon after the birth of her baby daughter, Morgan wanted to rush back to soccer for the 2020 Olympics in Tokyo. However, to the best of her luck, COVID hit the world, and the IOC then rescheduled the Olympics to mid-2021.
Watch This Story: Serena Williams Husband Alexis Ohanian Brings In FIFA World Cup Numbers to Declare Womens Soccer Popularity in Us Shouldn't Surprise Anyone
ADVERTISEMENT
Article continues below this ad
Support from family at such times is vital. Do you know of any other similar stories like this one? Let us know in the comments below.
Edited By: Akash Pandhare