VIDEO: Shakira Forced to Remain Silent by Gerard Pique's Mother as Clip Reveals Shocking Incident From the Past
Published 01/24/2023, 9:00 AM EST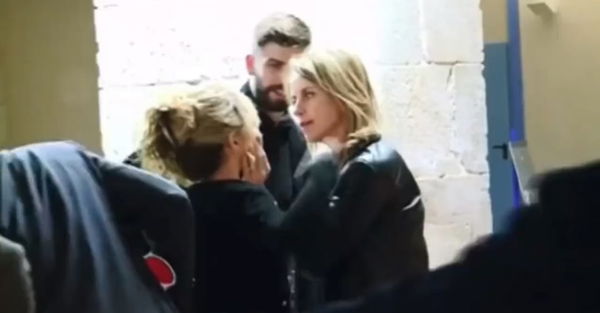 The 'Shakira– Pique' controversy is starting to now get out of hand. Every single day a new video or fact about how miserable the celebrity duo's relationship actually surfaced on the internet. Fans are now actually starting to question whether Shakira and Gerard Pique were actually the 'perfect couple' at any point in their relationship. The fans only got to know about Shakira's degrading relationship with her mother-in-law after she released the diss track less than two weeks back.
ADVERTISEMENT
Article continues below this ad
However, a shocking new video has just surfaced on the internet that reveals Shakira's bond with her mother-in-law.
ADVERTISEMENT
Article continues below this ad
Shakira's relationship with her mother-in-law wasn't the greatest!
This video was obviously shot when Shakira and Gerard Pique were still a couple. In the video, Pique's mother, Montserrat Bernabeu, is captured acting forcefully with the Colombian star. This video was seemingly quietly shot in a public place by a passerby.
In the video, the Colombian singer was putting on her sweater and continuously talking about something. However, Montserrat didn't seem too pleased with what the Colombian singer was saying. Montserrat then grabs hold of Shakira's face and attempts to silence her by using a bit of force. But Shakira was not ready to stop. Shakira went on talking about the same topic.
Pique's mother then visibly turned angry and placed her index finger on her mouth, trying to gesture to Shakira to keep quiet. While this was on, Gerard Pique was standing right beside them. However, the Spanish soccer star didn't seem very interested in the conversation and turned away while his mother turned to shut Shakira's mouth. The relationship between Pique's mother and Shakira was reportedly never good because Montserrat didn't like her.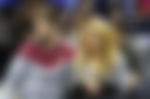 Pique's mother apparently did not like the fact that Shakira was not Catalan. Due to that, Montserrat never really accepted Shakira as her daughter-in-law ever. After all these months, Shakira does make a mention of her ex-mother-in-law in her new diss track. However, Shakira's gesture towards Montserrat after releasing the diss track wasn't the kindest.
Shakira fired shots at Montserrat too!
Shakira wrote about Montserrat in her diss track. According to Genius, the lyrics translate to, "I only make music, sorry if it splashes you. You left me with your mom as a neighbor. The press at my door, and a debt with the Treasury". Shakira and her family seem to have a joyous time for the last two weeks. A few days back, Shakira's brother, Tonino couldn't stop laughing when the media questioned him about his sister's diss track.
ADVERTISEMENT
Article continues below this ad
🧙‍♀️🔊 Shakira has reportedly been listening to her BZRP session on a loop today, where there is also a witch on the balcony pointing at her ex-mother-in-law's house… pic.twitter.com/ZX2qXJG8lB

— ShakiraMedia (@ShakiraMedia) January 14, 2023
Just a day after releasing the shocking diss track, Shakira was ready with a mannequin that looked like a witch. The Colombian star had dressed the mannequin in black and placed it on her balcony. However, the witch was placed in such a way that it pointed straight at Montserrat's window. Additionally, the Colombian star has been blasting her diss track on full volume at her home to purposely disturb Pique's mother.
ADVERTISEMENT
Article continues below this ad
Watch this story: Despite Being Only 5% as Rich as Michael Jordan Lionel Messi Once Spent More Money on a Car Than MJ Ever Earned in a Single Active NBA Season
Have you come across any 'controversial' facts in relation to the Shakira – Pique controversy? Let us know in the comments below.