"We're Just Getting Started" – USMNT's 'MMA Midfield' Has Got Fans Excited for the Future
Published 11/28/2022, 6:00 AM EST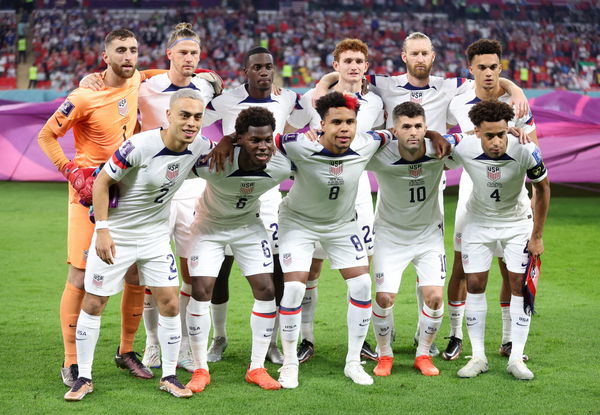 USMNT has recently made headlines after their performance against England in FIFA WC 2022, their defense in particular performed very well. Coming to this match USA had drawn one match, with Wales having scored 1 goal each, and England had just swept Iran 6-2. This game had the potential to be one-sided for any team. However, England's front line had made news and fans were wondering whether USA's defense will be able to give them a challenge.
ADVERTISEMENT
Article continues below this ad
The game ended without a single goal, which sounds like both teams played well or worse but, no. Experts had expected a better game from the English team. However, at the end of the day, they were praising USA's midfield. To stop a team like England from scoring a single goal after they had scored 6 in their previous match is an enormous task. 
ADVERTISEMENT
Article continues below this ad
USA's midfield trio of Musah, McKennie, and Adams
A USMNT fan page recently took to Twitter to appreciate the midfielders Yunus Musah, Weston McKennie, and Tyler Adams. These players, with their heroics, won everybody's hearts. US fans did want the USA to beat England, however, stopping them goalless isn't any less impressive. These players are the future of the team. They are also young and have impressive skills. 
The future does look bright for USMNT and, given the fact that the next WC is going to take place in the USA, they will make the home crowd proud. USA's next match is against Iran and it can be a tough battle since Iran won their match against Wales. This match is a must-win for the US. However, Iran is also full of confidence after beating Wales in the 2nd game.  
Twitter reacting to USMNT post
A fan page posted a picture collage of Musah, McKennie, and Adams giving them the MMA title. The trio has been the driving force behind UMSNT's recent success.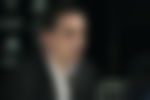 The post came after USA and England match, and Twitter is showing love,
Musah is really growing into this Tournament! I thought he was mid (nerves?) against Wales but was great today!!! I just have a feeling we're going to see even more from him against Iran.
👏🙌👏🙌

— Macswain (@Macswain8) November 25, 2022
Adams Mckennie Musah masterclass once again

— Ryan Boyd (@ryanjb_40) November 25, 2022
outclassed the England trio last night

— blxckie's cousin (@blxckiesCousin) November 26, 2022
Immense performance. Hoping that's what the next decade looks like.

— Nick Moss (@TheBravesDH) November 25, 2022
I fucking love these guys!! Best US midfielders we've ever had! So much swagger!

— CVictory26 (@chi_vic26) November 25, 2022
Craziest shit is the oldest of the 3 is only 24… 2026 WC these guys are 23,27,28. USA gonna be bossing midfields for years to come

— Trevor (@Trevhat10) November 26, 2022
ADVERTISEMENT
Article continues below this ad
Fans are showing immense support for the team ahead of their next match against Iran. However, hopes are high and the future looks promising for USMNT. The next world Cup will take place in the USA and this midfield will be crucial for them.
WATCH THIS STORY: NFL MVP Aaron Rodgers Poses Alongside Soccer Icon Who Played at Lambeau Field Favorite Player Great Dude
ADVERTISEMENT
Article continues below this ad
In other world cup news, Australia beat Tunisia 1-0, and Poland stops high-flying Saudi Arabia 2-0. Argentina will be facing Poland in hopes of keeping their World Cup hopes alive. Spain and Germany played out an exciting 1-1 draw yesterday. 
What are your predictions for the Soccer World Cup? Let us know in the comment section below.