"Why Would a Man Not Watch It Because It's Women?" – Hollywood Star Natalie Portman Once Explained Why She Never Expected Her Kid to Watch Women's Soccer
Published 12/24/2022, 9:15 AM EST

Follow Us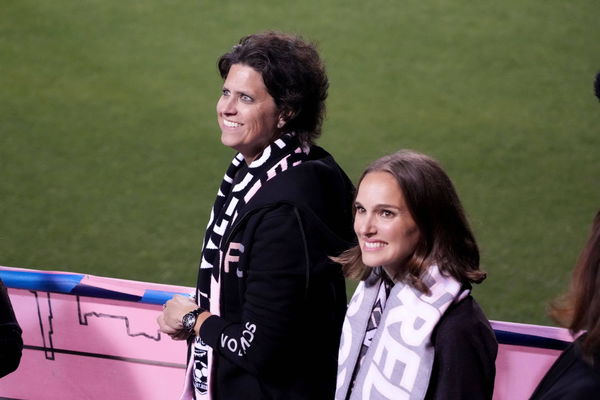 Sports have a deep impact on our lives. Everyone either plays or loves at least one sport, football, soccer, or god knows why but curling. Hollywood actress Natalie Portman is a big soccer fan. She is mesmerized by the heroics of great players from USWNT. Her admiration for the sport grew so much that she ended up buying a whole team.
ADVERTISEMENT
Article continues below this ad
While talking about her, Variety's Adam B. Vary gave a quote from Natalie herself that sums up the whole situation. Together with major investors, they planted the seed of her NWSL team back in 2020. The team finally played its first season earlier this year.
ADVERTISEMENT
Article continues below this ad
While talking about the team, Natalie's partner and tennis legend, Serena Williams, talked about how she was introduced to the success of women's soccer in the US. It was by her husband and how her kid plays soccer more than tennis.
Natalie Portman talked about her son watching soccer
Natalie talks about how she was surprised by her son watching the US Women's team play. She assumed that the kid will realize that it was the female players playing and would stop. But, the performance of the team mesmerized her in that edition of the world cup.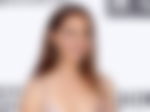 While talking to the author she said, "I kind of had this assumption that as soon as he realized it was women playing, he wasn't going to be interested… There's been an assumption my whole life that I'd be interested in watching men's basketball, men's baseball, men's football and soccer. And I do. I love watching great players play a sport. Why would a man not watch it because it's women?" It is this thought that sparked a fan phase in Natalie's life.
ADVERTISEMENT
Article continues below this ad
Later on, she went on to explain how the idea of buying a professional soccer club came to light. Because she was raising awareness by hosting and promoting friendly women's soccer matches before the USWNT triumph in the 2019 FIFA WC.
How Angel City FC was born
Natalie talked about how they have to fight for equality in women's soccer and how the idea of buying a team would generate from it. When every plan flopped to impact the scene from the outside, Natalie decided to step into the business and decided to own a team.
ADVERTISEMENT
Article continues below this ad
Watch this story: 'Lucky Man' Alexis Ohanian Vows To 'Get Better' As Wife Serena Williams Takes a Trip Down the Memory Lane – 'So Romantic..'
The dream came true as several stars pitch in for an LA-based NWSL team which they named Angel City FC. The team played its first season in 2022 and performed better than expected from a new team.