"Maybe He'll Still Do It After All" – 'World's Sexiest Athlete' Alica Schmidt, Who Rejected Offer From Playboy, Wanted to Rub Shoulders With Neymar Back in 2022
Published 03/03/2023, 9:00 AM EST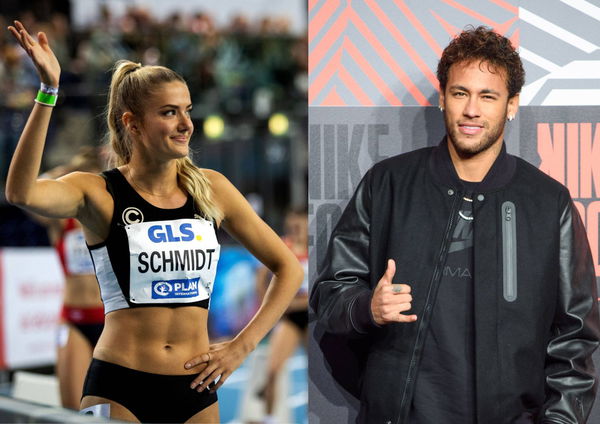 Alica Schmidt is a popular German athlete. She has represented Germany as a runner at many international competitions. However, the German runner is currently in the limelight for different reasons. Recently, Schmidt went viral after the fans noticed her with French soccer defender, Lucas Hernandez.
Both athletes were endorsing Hugo Boss in one of their events. But this wasn't the first time the German athlete met a soccer player. Previously she has also been in contact with massive soccer superstars like Neymar and Mats Hummels.
ADVERTISEMENT
Article continues below this ad
The interesting part about her interaction with Neymar was that she wanted to rub shoulders with him.
Alica Schmidt challenges Neymar!
Over the years, the fans have started calling Alica Schmidt 'the world's sexiest athlete'. Apart from her success as a runner, she has also received tremendous amounts of praise for her looks and stunning figure. It's safe to say that she might pull off a successful modeling career if given an option. Last year, Schmidt was hanging out with PSG soccer star, Neymar.
She took her fan's excitement one notch higher after she posted a picture with him. The purpose of posting that picture was to ask her fans an important question. She tagged Neymar and asked her fans whether they should race each other. The fans went absolutely berserk after seeing Neymar in her story. However, the race between them hasn't happened yet.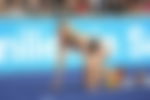 Several months later, Schmidt addressed the same topic in an interview. She told BILD, "These are all moments and experiences that I really appreciate. He [Neymar] shied a bit, but he really has a lot of appointments and who knows, maybe he'll still do it after all". The German runner has clearly still kept her hopes high in regard to racing with Neymar.
Moving on, the German runner gained a lot of respect in the past after she rejected an offer from Playboy.
Why did she reject an offer from Playboy?
ADVERTISEMENT
Article continues below this ad
The fans definitely do not call Alica Schmidt the 'sexiest' for nothing. Her decision to reject playboy raised eyebrows all across her fanbase. But she then admitted that she wanted to be an inspiration to children who want to get into athletics. She told the Sun, "I just want to be perceived as an athlete, I want to inspire young people and give them an insight into my beautiful sport".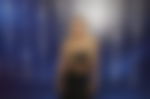 Schmidt continued, "The fact that I get to meet so many incredibly interesting people is still unbelievable for me and I am infinitely grateful for all these experiences". Her humility and down-to-earth attitude are what have gotten her respect off the pitch. Alongside her athletics and brand endorsements, the German runner is currently studying Media and Communication management.
ADVERTISEMENT
Article continues below this ad
WATCH THIS STORY: Meet the Legendary Tennis Player Who Is 3x Richer Than Cristiano Ronaldo
Do you think Neymar will eventually have a running race with Alica Schmidt? Let us know your thoughts in the comments below.