Arsenal Suffer Big Shock as Key Player Gets Injured for Rest of the Season, Raises Concern for Top-Four Race
Published 04/05/2022, 3:23 PM EDT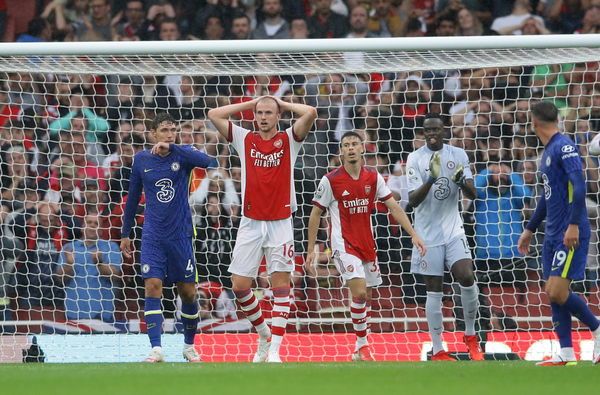 Arsenal started the season in the worst manner possible. The North London club was sitting at the bottom of the table after three games, and fans had already begun to lose hope. However, club manager Mikel Arteta turned the tide around.
ADVERTISEMENT
Article continues below this ad
The club went on a run that saw them climb atop the league table. New signings Tomiyasu, Ben White, and Aaron Ramsdale have been outstanding, and Arteta's team has looked great for a while. The club's fans were incredibly excited to finally grab that top-four spot and play in the Champions League next season.
However, that seems like a pipe dream now.
ADVERTISEMENT
Article continues below this ad
Arsenal's loss against Crystal Palace and Kieran Tierney's injury
The Reds faced Crystal Palace in a match where a win would see them overtake Tottenham Hotspur in 4th place. However, Patrick Vieira's team completely dominated the game and were 2-0 up at half-time. The match ended with a score of 3-0, and Arsenal ended up in 5th place.
However, that wasn't the worst thing to come out of the night, as Arsenal left-back Kieran Tierney is set to miss the rest of the season. The Scotland international was injured while playing in a match for his country and came to the club with a knee injury.
He will now undergo surgery on the knee, and won't take part in Arsenal's quest for top-four. Moreover, Scotland was also set to play a World Cup playoff match against Wales in June. Tierney might not make it back in time for that match either.
ADVERTISEMENT
Article continues below this ad
Mikel Arteta speaks on the "shambolic" display from Arsenal
Arteta spoke with the media after the match and said that the team had to accept the criticism. He accepted that the performance wasn't good enough and that his team never showed up for the tie.
"It is time to accept the criticism, put your hand up and apologise because this performance was not good enough for this club, but then react," Arteta said.
ADVERTISEMENT
Article continues below this ad
It'll be interesting to see if the club will be able to hold on to a spot in the top four, as the end of the season draws closer.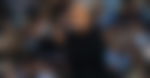 Edited By: Melroy Fernandes