Fan Slams World Famous Soccer Reporter Fabrizio Romano for 'Stealing' News From Other Journalists; Shows Evidence in Huge Accusation
Published 03/29/2022, 4:12 PM EDT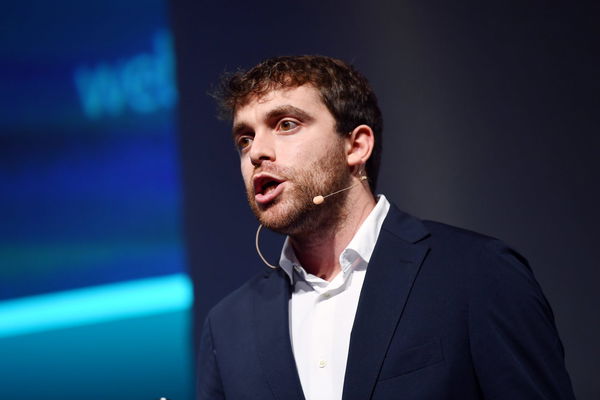 The world of football journalism comes to life during the transfer window. There are too many high-profile clubs with several high-profile players and the possibilities are endless. In this maze of news articles, one journalist has made it to the very top, and he is Fabrizio Romano.
ADVERTISEMENT
Article continues below this ad
The Italian journalist rose to fame because of his lightning-fast reporting and accuracy in confirming and predicting transfers. Romano even has a catchphrase, "Here We Go", that he uses when a deal is more or less done. Moreover, he has a huge following on social media with 7.4 million followers on Twitter and 6.4 million more on Instagram.
ADVERTISEMENT
Article continues below this ad
A fan on Twitter accuses Romano of "stealing" news
It's rare to see him being criticized by anyone, but in a big rant on Twitter, a fan accused him of stealing news from other big journalists. They started the rant with a screenshot that showed that Fabrizio Romano had already blocked him on Twitter.
The user, @NotEscapism, listed several instances of Romano allegedly stealing news from other outlets. "Oh, exclusive news from Fabrizio Romano? No, just steal from the first one (Gianluigi Longari)," the user wrote before sharing screenshots of their tweets.
ADVERTISEMENT
Article continues below this ad
There were several other instances of the user sharing screenshots of similar reports from Romano and other media outlets. His problem with the entire thing was the fact that the Italian journalist did not credit the original sources.
Is Fabrizio Romano really wrong here?
However, it's not clear if Romano did use these sources, as there is a high possibility that he got his information from somewhere else. Regardless, despite the high number of possibilities, if a certain player is linked to a specific club, several journalists will come up with the same report.
ADVERTISEMENT
Article continues below this ad
There might be a few variations, like the transfer fee involved or other details in the deal, but that too is widely similar. It's for other fans to decide whether this Twitter user has a point or not, and it'll be interesting to see if this will grow into something bigger.