WATCH: Lazio Player Ambushes Former Teammate Who Joined Rival Club Inter Milan After Game
Published 10/17/2021, 8:12 AM EDT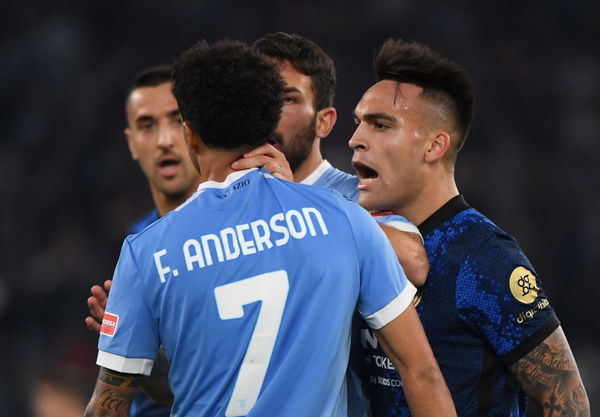 Defending Serie A champion Inter Milan were handed their first defeat of the season last night in a controversial bout against Lazio. The Nerazzurri got ahead in the 12th minute, thanks to Ivan Perisic's penalty. Despite a great first-half performance, the defending champions didn't do so well in the second half as Maurizio Sarri's side made a dream turnaround in the second half.
ADVERTISEMENT
Article continues below this ad
They first equalized through Ciro Immobile's penalty and then went ahead under controversial circumstances with a Felipe Andersen tap-in. Sergej Milinkovic Savic then hit the final nail in the coffin with an injury-time header. While the match was action-packed, there was no shortage of controversy, and Luiz Felipe left the pitch in tears. Here's why.
ADVERTISEMENT
Article continues below this ad
Luiz Felipe leaves the Stadio Olimpico in tears
Inter Milan was handed their first defeat of the season by a spirited Lazio, and the Nerazzurri were clearly not happy about it. After the tense second half, things turned even sour when Lazio defender Luiz Felipe jumped on the back of his former teammate Joaquin Correra to celebrate with him.
Correa, who was angry with the defeat, didn't take this gesture from his friend in the right way and reacted angrily. This led to Inter Milan players ganging up on Luiz Felipe. Lazio players soon joined the fray, and it took the referee's intervention to break the tension. The referee intervened by awarding a red card to Luiz Felipe. Felipe couldn't believe the consequence of his friendly intentions and left the pitch in tears.
Lazio defender Patric slams referee's decision
ADVERTISEMENT
Article continues below this ad
After the controversial home game, Lazio defender Patric Gil spoke to Dazn [via Sempre Inter] and explained that Felipe Luis' actions bore no malice. But he certainly did believe that Luiz should've not interacted in this way after a loss.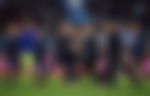 "The three of us are friends. Both were wrong, Luiz Felipe had to understand that Tucu had lost. I understand his reaction, I also feel guilty because I told him to go to him to cheer him up. A real shame that Felipe will miss the game, now the two of them will have to clear things up," said the Biancocelesti defender.
ADVERTISEMENT
Article continues below this ad
Let us know your thoughts in the comments section.