Former Arsenal Star Does Not Trust Club Legend Arsene Wenger With His House Keys, Chooses Not to Have Dinner With Him Either
Published 02/18/2022, 3:33 PM EST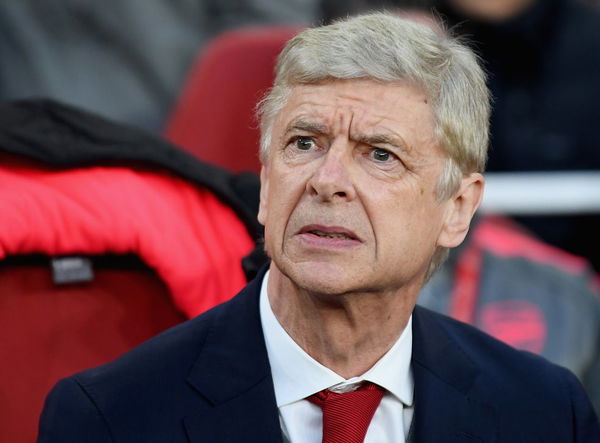 Arsene Wenger is one of the most respected managers of all time. He is surely in the conversation for being the greatest manager because of his longevity, and the things that he achieved with Arsenal. Even though his exit from the club wasn't good, Arsenal fans will always treat him with the utmost respect and reverence.
ADVERTISEMENT
Article continues below this ad
Wenger's final few seasons at the club were mired by an underachieving Arsenal team that never really got going. They did win the FA Cup a few times, but they never won the league or the UCL. Things only got worse after he left, as Arsenal finished in 8th place last season, their lowest finish in a long time.
The state of Arsenal after the departure of Arsene Wenger
ADVERTISEMENT
Article continues below this ad
However, that has turned out pretty well for the club in the long run, as the North London club are now in contention for the top four in the league. Mikel Arteta has done wonders with this squad, even with removing some key players like former club captain, Pierre-Emerick Aubameyang.
Aubameyang left Arsenal to join FC Barcelona on a free transfer. He was frozen out of the club after falling out with the manager, Mikel Arteta. However, things have just begun for him in Spain. In a video uploaded by FC Barcelona's Twitter account, Aubameyang was seen playing kiss, marry and kill with some popular names in the world of football.
Pierre-Emerick Aubameyang plays Kiss, Marry and Kill
The rules of the game were simple. Auba had to pick three names out of a hat and choose who to invite to dinner, who to give his house keys, and whose car he'll take. Auba picked out Xavi's name (his current manager), Ronaldo Nazario (his idol), and Wenger (his former manager).
ADVERTISEMENT
Article continues below this ad
"OK, I'll leave my keys with the boss (Xavi). I'll go eat with Ronaldo. He's my hero and I have to eat with him so I can talk to him and he can tell me a thing or two…. And Arsene's car, it's not a good one. I'll take his coat," Auba said.
ADVERTISEMENT
Article continues below this ad
Of course, it was all in fun and games, and Auba meant no disrespect or harm. However, are you happy with his answers?