Former FC Barcelona President Reveals Lionel Messi "Insisted" on Signing $180M+ Flop
Published 10/16/2021, 1:52 PM EDT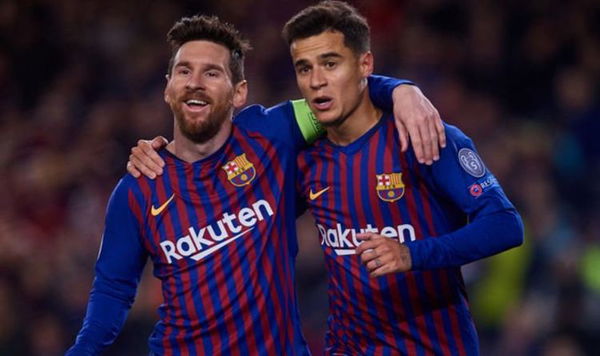 ---
---
A few years ago, no one would have believed the fact that Barcelona will lose Lionel Messi on a free and will be in total shambles. From losing 8-2 to Bayern Munich to being drowned in debt, the Catalonian club certainly seems to have hit rock bottom. Many Barcelona fans blame former President Josep Bartomeu for the club's condition.
ADVERTISEMENT
Article continues below this ad
Under Bartomeu, from signing players on inflated price tags to overpaying veterans, the club's financial handling was abysmal. After his sacking earlier this season, he has been off the radar until this week. Bartomeu has returned to the media limelight, speaking with Barcelona's largest sporting publications, and divulging details about his stint.
ADVERTISEMENT
Article continues below this ad
Bartomeu criticizes Joan Laporta for letting Messi go on a free
Lionel Messi leaving Barcelona on a free after 21 years was the biggest story of this transfer window. Joan Laporta promised the Culers that he would convince Messi to stay, but unfortunately, he couldn't. Bartomeu, while speaking to Spanish Publication Mundo Deportivo, criticized his successor's decision to let Messi go.
"I say it as someone who fought for [Messi] to stay in the summer of 2020; I have always thought that he was essential. Letting Messi go was a bad decision, a mistake," Bartomeu said. He then revealed how he dealt with the Messi situation, "We told him: 'We want Barça to be your last club in Europe. If you later want to go to another continent, no problem. But we want you to continue'."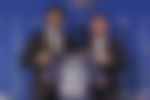 Lionel Messi and Luis Suarez believed "that Coutinho was a great signing,"
Overpaying for unsuccessful signings like Philippe Coutinho [€160 million] and Ousmane Dembele [€105 million] is a major reason why Barca have struggled financially. Justifying his decision, Bartomeu revealed that he had the blessings of Messi and Suarez before buying the Brazilian.
"Signing Coutinho was an idea loved by the coaches, and even more so after Iniesta told us that it would be his last year. We tried to get him to stay. But he preferred not to accept. And yes, Messi and Suárez, among others, insisted that Coutinho was a great signing,"
ADVERTISEMENT
Article continues below this ad
🥴 Philippe Coutinho has not created a single goalscoring chance in league or Europe for Barcelona this season

— WhoScored.com (@WhoScored) October 7, 2021
Coutinho came to Barca after an incredibly successful stint with Liverpool, as did Dembele from Dortmund. However, neither of the two could shine in Spain as they struggled for regular game time amidst regular injuries. They're certainly near the top on a long list of regrettable decisions for Barcelona FC.
ADVERTISEMENT
Article continues below this ad