French Teammate Revealed How Kylian Mbappe Lifted the French Dressing Room at FIFA World Cup 2018
Published 05/05/2022, 3:00 PM EDT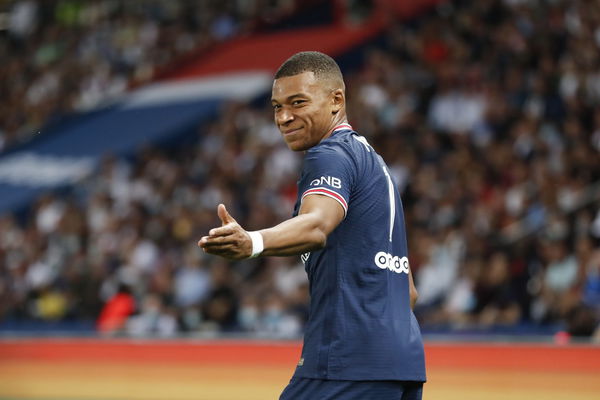 Kylian Mbappe and France enjoyed success in the 2018 FIFA World Cup in Russia. The young Mbappe proved his worth on the biggest stage of international football.
ADVERTISEMENT
Article continues below this ad
With his amazing displays on the field, he grabbed the attention of the entire football world. Everyone knew Mbappe is a future star, and that was evident on the field.
But the PSG forward also played a key role off the field. Several individuals might not be aware of the effect that the young French had on the France national football team.
ADVERTISEMENT
Article continues below this ad
Recently, during an interview with FIFA+, Steven Nzonzi recalled his 2018 FIFA World Cup experiences. The 2018 World Cup winner revealed how Kylian Mbappe and Ousmane Dembélé affected the French dressing room.
He said, "There was an energy that emanated from the group, something the young players brought with them. Players like Kylian Mbappe and Ousmane Dembele brought an air of insouciance and self-confidence with them and freshened up the squad at that time."
"And they laughed a lot too… There was a strength, a complicity, that the squad exuded which made everyone relaxed in the run-up to this final," Steven Nzonzi added.
Are Kylian Mbappe and France favorites to win the 2022 FIFA World Cup?
Didier Deschamps' men have got the ability to repeat their 2018 success this year. Karim Benzema's inclusion in the forward line has added a new dimension to France's game.
Both Benzema and Mbappe have been in good form for their respective clubs this season. But it remains to be seen if they can together perform for their country in international football's biggest competition.
ADVERTISEMENT
Article continues below this ad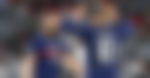 The fans will again expect some brilliant performances from Paul Pogba and N'Golo Kanté in the midfield. France also looks strong at the back with the likes of Raphaël Varane, Hugo Lloris, and others.
But one major thing that makes France one of the favorites to win the FIFA World Cup is the depth of their squad.
ADVERTISEMENT
Article continues below this ad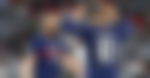 It is very important to have a strong squad going into the ultimate stages of such a big tournament as the FIFA World Cup. Do you think Kylian Mbappe can win his second FIFA World Cup with France this year? Let us know in the comments below.