How Did Cristiano Ronaldo Overtake Lionel Messi To Become the Highest Paid Soccer Player in 2021?
Published 09/22/2021, 2:28 AM EDT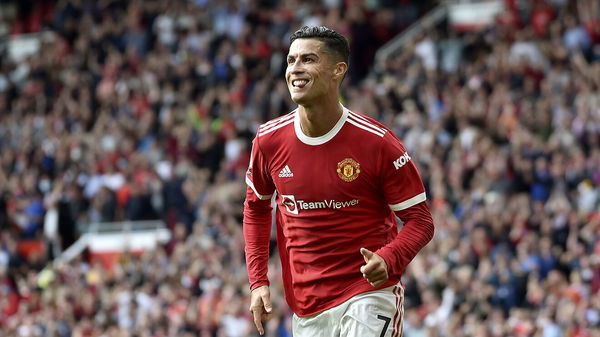 ---
---
Cristiano Ronaldo is arguably one of the most marketable athletes on this planet. Back in 2018, just the announcement of his move from Real Madrid to Juventus skyrocketed Juve's stock prices by 20 percent in a single day. Courtesy of his immeasurable fan following, the Turin-based club gained 1.5 million followers on Instagram, moments after the big news rocked the sporting world.
ADVERTISEMENT
Article continues below this ad
More recently, the 36-year-old's move from Juventus to the theater of dreams had a similar impact. CR7 broke Manchester United's shirt sales record in a matter of 12 hours.
ADVERTISEMENT
Article continues below this ad
For an athlete as influential and popular as Ronaldo, brands would pay anything to get him as their ambassador. Notably, that is exactly how Ronaldo has overtaken his legendary compatriots to become the highest-paid footballer this year.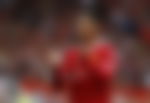 Cristiano Ronaldo earns $55 million from brand endorsements alone
Cristiano Ronaldo's social media presence is unrealistic. The former Real Madrid winger has more than a combined half-billion followers across social media platforms. He has 149 million followers on Facebook, 344 million on Instagram, and 94.3 million on Twitter. This, combined with his on-field dominance, has helped him top the charts on both the scoreboard and endorsement billboards.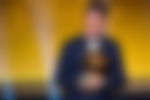 According to Forbes, CR7 earns $55million from personal brand endorsements and partnerships. His business ties include Nike, Herbalife, Clear, and his CR7 branded portfolio of clothes, hotels, and gyms. Only three other active athletes make more commercially. They are – Roger Federer ($90 million), LeBron James ($65 million), and Tiger Woods ($60 million).
Unreal figures
ADVERTISEMENT
Article continues below this ad
During the 2021-22 season, Ronaldo is expected to earn $125 million before taxes, with salary and bonuses accounting for $70 million of that total. Add another $55 million from endorsements, and the Portuguese international surpasses Lionel Messi.
ADVERTISEMENT
Article continues below this ad
Despite earning a higher salary than Ronaldo, both Messi and Neymar rank behind in numbers, speaking business-wise. They both earn a gross salary of $75million but have brand endorsements worth $35 million [Messi] and $20 million [Neymar], only.