How Much Do Cristiano Ronaldo and Lionel Messi Earn Off the Field in 2021?
Published 08/30/2021, 2:30 PM EDT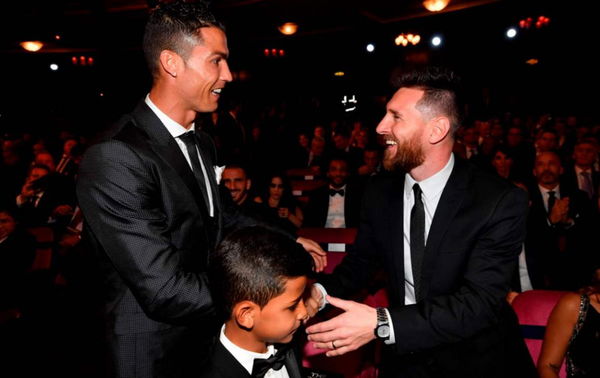 ---
---
Cristiano Ronaldo and Lionel Messi are two of the biggest superstars in world football. Despite being 36 and 34 respectively, the duo is still at the top of their game and still top their team's scoring charts.
ADVERTISEMENT
Article continues below this ad
While many strikers would consider 40 goals season an achievement of a lifetime, it has become an expectation from Messi and Ronaldo. Given how they have dominated the game and how consistent they are, the duo often end up being the best paid players not only in their clubs, rather in whole of club football.
ADVERTISEMENT
Article continues below this ad
Cristiano Ronaldo and Lionel Messi's off-field earnings revealed
Ronaldo and Messi have some of the highest wages in sports for a while now. Given their enormous popularity and the wages, the duo often end up in the list of best paid athletes in the world.
This trend has continued in 2021 as well. Only pipped by Conor McGregor, Messi and Ronaldo were the 2nd and 3rd highest paid athletes in the world, respectively according to Forbes. While Messi earned $130 million for the years, Ronaldo was only behind by $10 million.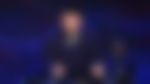 Arguably one of the best paid athletes on the field, Messi earned a whooping $97 million through salaries. The rest $33 million was the Argentine's off-field earnings. Majority of these off-field earnings are through endorsements.
Signing a lifetime contract with Adidas back in 2017, Messi earns $25 million annually from the German brand. Apart from Adidas, Messi endorses multiple brands like Lays, Gatorade, Pepsi and Mastercard. All of these endorsements make up the $33 million earning for the 34-year-old.
Cristiano Ronaldo meanwhile earned about $70 million on the field with his wages. The Portuguese makes up the rest $50 million off the field. Just like his longtime rival, CR7 earns much of it through endorsements.
ADVERTISEMENT
Article continues below this ad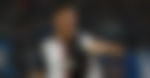 While Messi signed a lifetime deal with Adidas, Nike nabbed Ronaldo. Signing a lifetime deal with Nike worth $1 billion, the 36-year-old receives $20 million annually from the shoe brand.
ADVERTISEMENT
Article continues below this ad
Given how marketable he is, Ronaldo often ends with many more brand deals than that of Messi. Some notable names include the likes of Tag Heuer, Altice and DAZN. Ronaldo also has his own clothing line and chain of hotels which certainly enhance his off-field earnings.
Messi and Ronaldo might be aging but given that they are still one of the best in the world, it won't be a surprise if they continue in the top paid athletes list next years as well. Do you think Leo Messi can pip Conor McGregor in terms of earnings next season?