"I Am Capable" – Cristiano Ronaldo Wants To Play Till He Is 40 Years-Old at Manchester United
Published 09/10/2021, 12:20 PM EDT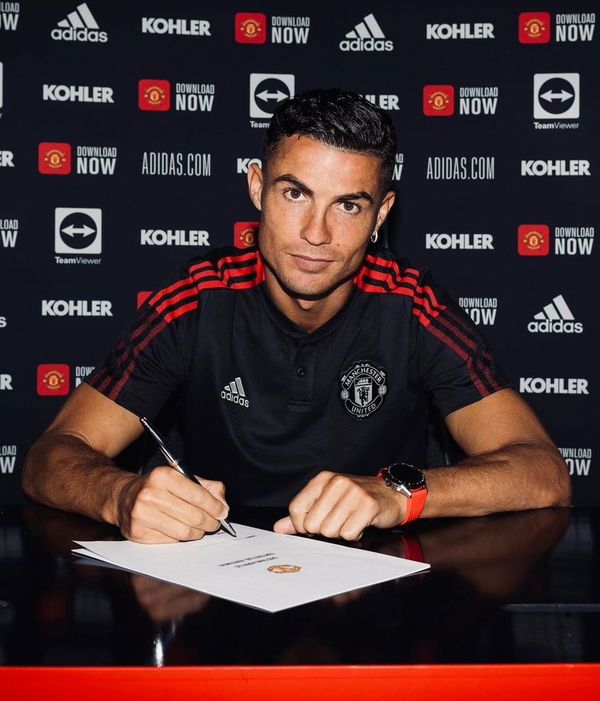 ---
---
Cristiano Ronaldo surprised the world when he left Turin giants Juventus to make a sensational return to Manchester United. Ever since his arrival at the Manchester-based club, social media and fans have gone wild clamoring for his debut. Ronaldo even broke the Premier League shirt sales record in just 12 hours. 
ADVERTISEMENT
Article continues below this ad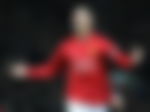 Speaking for the first time after being announced as a Manchester United player, Ronaldo shared a lot in a heart-to-heart with his ex-Manchester United teammate Wes Brown.
ADVERTISEMENT
Article continues below this ad
"I will be huge for the next three or four years" Ronaldo on his longevity
Speaking to Wes Brown, Ronaldo laid emphasis on how serious he is about his role at Manchester United. He has only one aim – win. He said, "This is why I am here, I am not on vacation, winning before was good but I am here to win. I am capable. I am ready to go. The new players, young lads, they all have potential and I am here to make history."
Commenting on his incredible longevity, the ex Juventus player said, "I think it is a good chance for me, the fans, and the club to stay one step ahead. I am ready and I think I will be huge for the next three or four years." 
He also responded to his haters by saying that they always make the same mistake every year. They forget that he is unique. "People before speak about my age but they should, and they know, that I am different. I am different from the rest of the people. I show that all the time, year by year, and this year will be the same."
ADVERTISEMENT
Article continues below this ad
"I have great memories" CR7 excited about his return
"I have great memories since I arrived when I was 18 with you [Wes Brown], Rio [Ferdinand], Roy Keane, Paul Scholes, Gary Neville. It was my dream to play for Manchester United. I learnt a lot, we won the Champions League, we won everything here. To be back again – we have a good past but I am here for a new generation. I am here to win."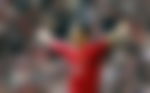 ADVERTISEMENT
Article continues below this ad
Ronaldo also expressed his happiness over returning to Old Trafford and iterated that the crowd here is special. He values the fans as they have seen him grow from a timid 18-year-old boy to a 5-time Ballon d'Or winner. "It is a good feeling to come back here [at Old Trafford] because I know the people here are different. Since I touched the ground from the airport, I feel the people's emotions. That is not just because I am a Manchester player, they have seen me grow up here from an 18-year-old and see my passion and everything so I feel emotional, I have that desire."