"I Would Sign With Two Hands" – Arsene Wenger Confident About His 'World Cup Every Two Years' Plan
Published 09/09/2021, 2:58 PM EDT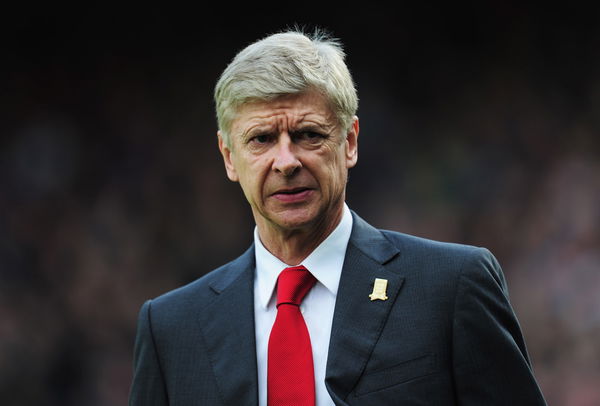 Arsene Wenger is enjoying his time in football as he serves as the FIFA's Chief of Global Football Development. The legendary manager is working with FIFA to improve football, but not all of his policies have been received well.
ADVERTISEMENT
Article continues below this ad
One of the plans that Wenger wants to implement is changing the format of the World Cup. Rather than the event being organized once every four years, the former Arsenal manager wants to hold it once every two years. He received a lot of flak for this plan from fans and pundits alike. However, in a recent interview with Football Daily, Wenger revealed his thinking behind it.
ADVERTISEMENT
Article continues below this ad
"I've got a very positive response, but this decision is a democratic decision and will be made certainly by the 211 countries who are affiliated to FIFA," Wenger said.
Even if FIFA accepts his plan, it would take a while before all the federations agree on it. Wenger also revealed that he was constantly improving and consulting people to help make the plan as good as it can be till December.
"I think that we continue to consult people. That's an ongoing process that will happen until December. After that, it's down to all the federations to decide what will happen," he revealed.
Arsene Wenger explains why his plan would work
The Frenchman explained that he wants to separate club and national team football even more. If the players don't have to participate in a lot of international breaks, it'll be easier to organize a structure for both clubs and countries that works for everyone.
ADVERTISEMENT
Article continues below this ad
Arsene Wenger is pushing for a World Cup to happen every two years from 2028 👀

He's also outlined other changes, including LESS international breaks. These will take a while to get used to! 😅https://t.co/p50skAzgjV

— SPORTbible (@sportbible) September 3, 2021
"I believe if I was inside the club, I would sign with two hands for that program. It would give me time for the players to have at my disposal the focus on what is important for the club and overall, I would say with better separation between the club, and national team football will improve the quality of concentration on both sides," Wenger revealed.
ADVERTISEMENT
Article continues below this ad
Do you agree with Arsene Wenger's proposal for the World Cup?