Juventus Manager Confident Cristiano Ronaldo Will Stay… For Now
Published 08/21/2021, 12:00 PM EDT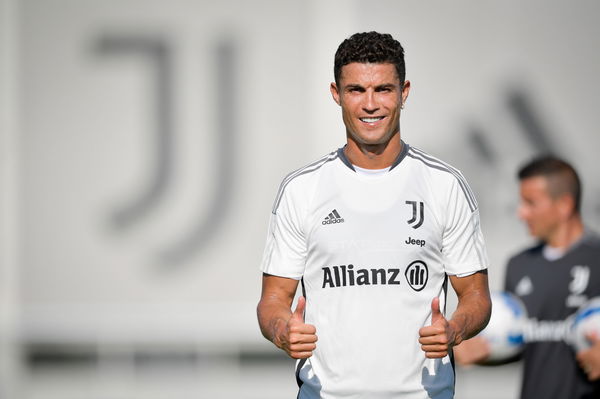 ---
---
Cristiano Ronaldo has been arguably one of the best players in world football for a while now. Lionel Messi and the Portuguese have been the biggest names in the game for the last 15 years.
ADVERTISEMENT
Article continues below this ad
After taking Real Madrid to new heights, the 5-time Ballon D'or winner knew he was ready for a new challenge. A move to Juventus came calling back in 2018. The 'Old Lady' who had been one of the most dominant sides domestically desperately wanted a Champions League trophy.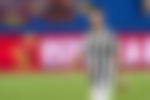 While Ronaldo has continued to be a world class goalscorer for the Italian giants, some questionable hiring and poor transfers have really hampered Juventus. Last season, Juve failed to win Serie A for the first time in 10 years.
ADVERTISEMENT
Article continues below this ad
Max Allegri confident of Cristiano Ronaldo staying with Juventus
Entering the off-season, there were multiple rumors linking Ronaldo to a move away from the Italian giants. Ex-club Real Madrid were one of the most heavily rumored destinations for the Portuguese.
But the 36-year-old squashed the rumors recently. Juventus manager Massimiliano Allegri has followed suit. In a recent press conference Allegri assured that Ronaldo will stay in the club for the upcoming season. "Cristiano has told me he is staying… So we can clear that one up… I have heard the rumours only from you, he is working well and staying at Juventus."
ADVERTISEMENT
Article continues below this ad
While this is certainly a big positive for the Italian giants, Juve will be well aware of the Ronaldo's contract situation. With only a year left in his contract, the Portuguese goal scoring machine is set to become a free agent in the 2022 transfer window.
A couple of months ago, the 5-time Ballon D'or winner reportedly denied to have negotiations over a new contract until his decision to leave or stay in Juventus was finalised. With the Portuguese opting to stay with the Italian giants, we might see the beginning of negotiations for a possible extension.
ADVERTISEMENT
Article continues below this ad
Juve surely have a very tough decision at their hand. While Ronaldo does take up a huge chunk of the wage bill, he backs it up with his production on the field. The leading goal scorer for the club ever since his arrival, there is no doubting Cristiano's quality.
He might be aging, but he is still one of the best players in the game. Should Juve re-sign Ronaldo or let go of the Portuguese superstar? Let us know in the comments section down below.