Lionel Messi to the MLS? Inter Miami Chief Says Yes
Published 07/18/2022, 2:17 PM EDT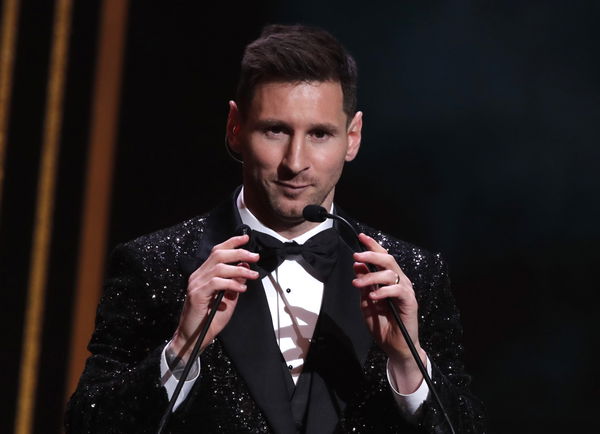 Lionel Messi is one of the greatest players in the history of football. The Argentinian forward has won everything there is to win with FC Barcelona and is now attempting to do that with his new club, Paris Saint Germain. However, at the age of 35, Messi doesn't have a lot of time left at the top of the sport.
ADVERTISEMENT
Article continues below this ad
At this point in his career, he'll slowly turn to clubs where he can sit back and doesn't have to compete at the highest level. The MLS is one such place, and the Argentinian league is another. Although no one can count him out yet, as he could always get his form back and take PSG to the top.
ADVERTISEMENT
Article continues below this ad
 Xavier Asensi wants Lionel Messi at Inter Miami
There has been a lot of speculation about his future, and Messi has been linked with a move to the MLS ever since the past two years. The speculation has only increased after Messi has made several positive comments about playing in America.
One of the clubs that he has been linked with is Inter Miami. The MLS franchise has been linked with the biggest names in Europe, and Messi is no different. Former Barcelona executive and Inter Miami's CBO, Xavier Asensi addressed the links with the PSG forward.
"Yes, with some caveats. You can't compare Leo Messi with any other player; he's different. Having said that, what we're looking for is to be the reference point for football in the U.S., and to do that, the important thing is the players and the show that you can put on," Asensi said.
ADVERTISEMENT
Article continues below this ad
Messi's potential impact in the MLS
He didn't stop there and added that Miami needs to be the focal point of the football revolution in the USA. If Inter Miami manages to sign Messi, the game of soccer would certainly be the biggest beneficiary.
ADVERTISEMENT
Article continues below this ad
"To do so, you need the best players, and having them is a genuine objective at this club. In terms of Leo Messi, there's him and then there's everyone else," he added.