Manchester City or PSG? Where Will Lionel Messi Go After Leaving Barcelona?
Published 08/06/2021, 6:02 AM EDT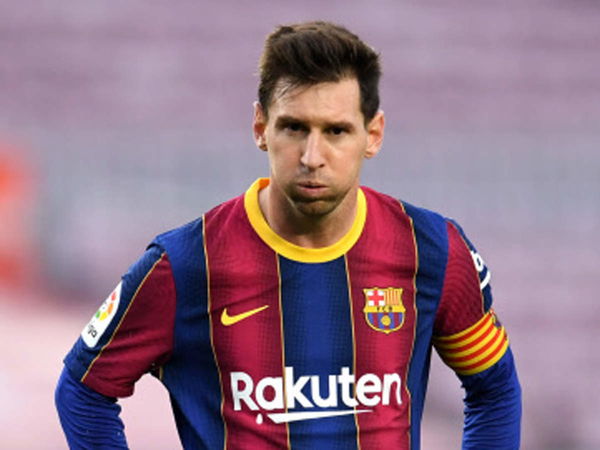 ---
---
The world of football is in disarray after Barcelona announced that they would not be able to sign their club captain and the greatest player of all time, Lionel Messi, to a new deal. This caused a frenzy on social media, and now it presents a huge question.
ADVERTISEMENT
Article continues below this ad
Where will Lionel Messi go? There is still a possibility of him remaining in Barcelona. There is still a chance that Barcelona is using Messi's contract as a means to coax La Liga to ease up on the wage bill rules. However, till anything else is confirmed, here are the few places where Lionel Messi can go.
Barça president Laporta: "Leo Messi is NOT happy. He wanted to STAY at Barcelona, as we wanted to keep Messi here. But we can't change the reality now, I wish Leo the best wherever he will go as NEXT CLUB". 🔴 #FCB #Messi

— Fabrizio Romano (@FabrizioRomano) August 6, 2021
ADVERTISEMENT
Article continues below this ad
Paris Saint Germain: A reunion with Neymar
Quite easily, the most obvious choice here, Lionel Messi, will probably end up moving to PSG. No other club has the financial strength of PSG, and the signing of Messi will help them finally win the ever-so-elusive UEFA Champions League crown they desire so much. A front three of Neymar, Mbappe, and Messi is a scary prospect.
Manchester City: Lionel Messi plays under Pep Guardiola again
The only other club in Europe that can match PSG financially is Manchester City. The Premier League champions have the same goal as PSG. They want to win the UCL, and after losing in the final to Chelsea last year, they will be desperate to do better.
Newell's Old Boys: Lionel Messi returns to his first club
This might be the most romantic option of the lot, but it makes sense. Messi started his career in this Argentinian club, and he was signed by Barcelona after impressing them in 2000. It's where he started out, and Messi has reiterated his desire to retire there several times. However, he's still the best player in the world and deserves a team that suits his standards.
ADVERTISEMENT
Article continues below this ad
Major League Soccer: The money route
ADVERTISEMENT
Article continues below this ad
There is a lot of money to be earned in the USA. MLS club Inter Miami had already contacted Lionel Messi about a transfer once before in 2020, and it would seem like the franchise led by David Beckham has the financial means to make a transfer possible. However, like Newell's Old Boys, going here would mean that Messi will no longer be playing with the best in the world, and that's not possible for a player of his caliber.