"Doesn't Matter How the Ball Goes in the Net"- Liverpool Legend Discards Athleticism in Cristiano Ronaldo vs Lionel Messi Debate
Published 09/14/2021, 12:36 PM EDT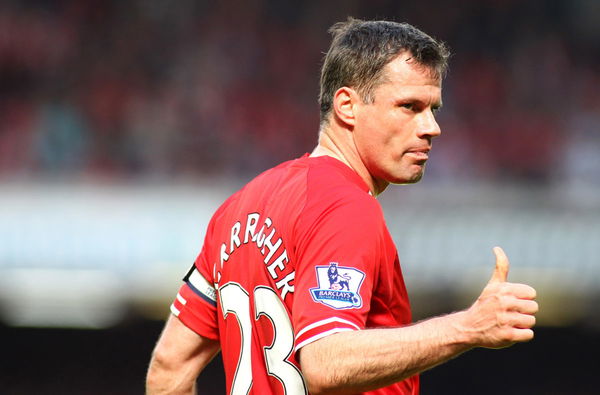 ---
---
Ex Liverpool defender Jamie Carragher had some interesting remarks on the never-ending Cristiano Ronaldo vs Lionel Messi debate. Carragher, who currently works as a pundit for Sky Sports, got into a heated debate with fellow pundit Gary Neville on who they would pick between Cristiano Ronaldo and Lionel Messi to come off the bench. While Gary Neville unsurprisingly chose his former teammate Ronaldo, Jamie chose Messi owing to the versatile ways in which he can impact a game.
ADVERTISEMENT
Article continues below this ad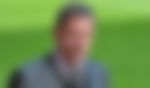 "Ronaldo is not the greatest player of all time," says Jamie Carragher
ADVERTISEMENT
Article continues below this ad
The former Manchester United player chose Cristiano Ronaldo for how complete the Portuguese is as a goalscorer. He can score goals from both feet and headers. Neville also mentioned how Cristiano is a big game player. After hearing Neville's argument, Carragher quickly rebutted how different types of goals don't matter in this debate.
He said, "No one's not a huge fan of Ronaldo or Messi. Ronaldo's not the greatest player of all time. I'm going to say that it's his mate here, And the reason I say this is – you're talking about the difference of type of goals, you score different goals. It doesn't matter how the ball goes in the net. It doesn't matter if someone does a header or someone does a free-kick. It doesn't matter."
He then went on to justify Messi's inclusion by highlighting the different ways Messi can impact a match. "Messi's got a better goal record than Ronaldo. Messi is also a playmaker. Messi can run a game; Ronaldo can't do that. Again, not a criticism. But there's no way in the world he's the greatest player of all time. You talk about who'd you want coming off the bench? Messi's scored double the amount of goals coming from the bench than Ronaldo's ever scored."
Jamie Carragher is spot on here.

Cristiano Ronaldo is a single-minded, relentless goalscorer. That's his thing and he does it better than most.

But Lionel Messi still has about eight different ways he can win you a game.pic.twitter.com/0CmXsLOwZo

— Adam Newson (@AdamNewson) September 13, 2021
ADVERTISEMENT
Article continues below this ad
Messi scores more off the bench
Adding on, he labeled Gary Neville's argument as ridiculous and argued that even stats prove Messi embodies super sub."So that's just a ridiculous thing that you've just said in terms of 'who would I want coming off the bench?' Because he can score different types of goals. It doesn't matter, even if Messi scores them all with his left foot. It's who has got more chance of scoring from the bench and the stats prove that Messi coming from the bench scores more goals than Ronaldo."
Messi vs Ronaldo is a debate that has been going around for ages. Both players have always set new records as each year passes by. While it is difficult to choose one of them as the greatest, the stats surely help Messi's case.
ADVERTISEMENT
Article continues below this ad