What Was the Draw Controversy Over Manchester United vs PSG in the UCL?
Published 12/13/2021, 3:40 PM EST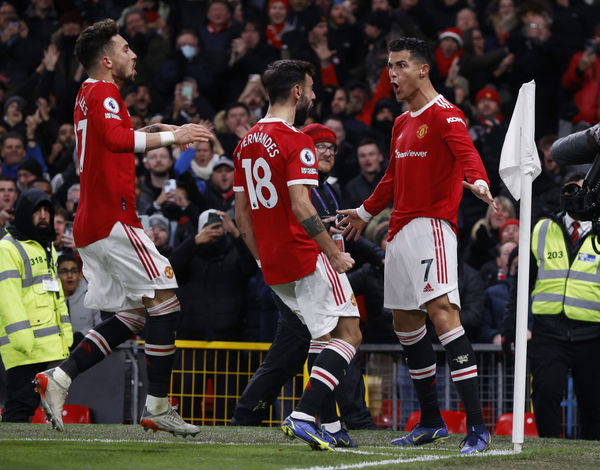 ---
---
UEFA is one of the most renowned organizations in the world of football, and hence, the draw for the Champions League's Round of 16 was expected to be a smooth sail. However, things did not go right, as the organizers made several errors in drawing the teams, especially with Manchester United.
ADVERTISEMENT
Article continues below this ad
United were drawn against Paris Saint Germain in one of the biggest heavyweight clashes in the competition. Fans were bawling their eyes out, preparing to witness a battle between Cristiano Ronaldo and Lionel Messi. However, to everyone's disappointment, the entire draw had to be redone.
ADVERTISEMENT
Article continues below this ad
Manchester United will not face Paris Saint Germain anymore
United were first mistakenly pitted against Villareal, which isn't possible considering Villareal were in United's group. It was a technical error, but; it didn't stop there. Due to yet another unforeseen error, United's ball wasn't included in the draw for the match against Atletico, which unfairly ruled them out of the match.
Atletico got pitted with FC Bayern Munich in the first draw.
These two errors were enough to spark a lot of controversies, leaving fans enraged and angered. In the end, UEFA had to redo the entire draw and Manchester United ended up getting Atletico Madrid for their next match.
The second draw and the rest of the Round of 16 matches
Meanwhile, Paris Saint Germain will now play Real Madrid in the Round of 16, as Messi will return to the Bernabeu, haunting Madrid, but with Paris colors. Both the teams are flying high in their respective leagues currently, thereby making up for an exciting clash.
ADVERTISEMENT
Article continues below this ad
The favorites in this season's UCL have to be one of FC Bayern Munich, PSG, Manchester City, Liverpool and Chelsea. However, clubs like Manchester United and Real Madrid cannot be ruled out of the competition. So far, this season has proved to be one with some late goal victories and some surprising defeats.
ADVERTISEMENT
Article continues below this ad
It'll be interesting to see who will make it out at the top eventually, to be crowned as champions of Europe.