Antoine Griezmann Honors Idol Kobe Bryant Following Move to Atletico Madrid
Published 09/08/2021, 10:47 PM EDT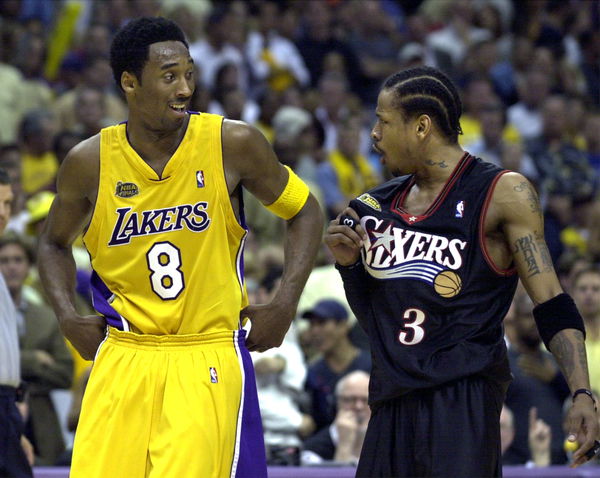 ---
---
Coming up, every athlete has an idol because of whom they start to play sports. Likewise, in basketball, many players decide to honor their favorite player by wearing the same jersey number. One prime example is Kobe Bryant, who serves as an inspiration to many. However, one football player is now honoring the Lakers legend.
ADVERTISEMENT
Article continues below this ad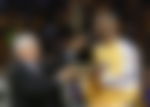 Bryant is the only NBA player to have both his jerseys retired with the same organization. His numbers 8 and 24 are both in the rafters at the Staples Center. He had a hall of fame worthy career in both those jerseys. Hence, no one can wear them anymore.
ADVERTISEMENT
Article continues below this ad
However, the story of football is completely different. Football star Antoine Griezmann has decided to wear the number 8 to honor Kobe Bryant as he returns to Atlético Madrid.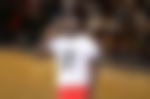 Griezmann honors idol Kobe Bryant
Griezmann has been one of the biggest stars in the world of football. He made headlines when he moved to Barcelona two seasons ago. One of the most talented strikers in the sport, he is now back with his previous club, Atletico Madrid.
In his first stint, he wore the number 7 with Atletico. But, now on his return, he has decided to wear the Number 8, just like his idol Kobe Bryant did in the first half of his career. Currently, Griezmann is away on international duty playing for France.
ADVERTISEMENT
Article continues below this ad
The Frenchman is a big fan of basketball and the NBA. Notably, he has a basketball court in his house in Madrid. His favorite players include Kobe Bryant and Derrick Rose. He has collaborated with the NBA on a few occasions.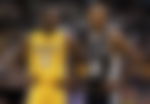 Coming to football, Griezmann is at Atletico only on a loan deal from Barcelona. He joined the Blaugrana in 2019. While he did not make an instant impact, in time, he became an important player for them. However, because of their financial issues, they were forced to send him on loan. Hence, his move is not permanent and he will return to Barcelona next season.
ADVERTISEMENT
Article continues below this ad
Do you like Griezmann's way to honor Kobe Bryant? Let us know in the comments below.