Pep Guardiola Regrets Not Signing Cristiano Ronaldo for Manchester City Amidst Striker Woes
Published 09/26/2021, 12:59 PM EDT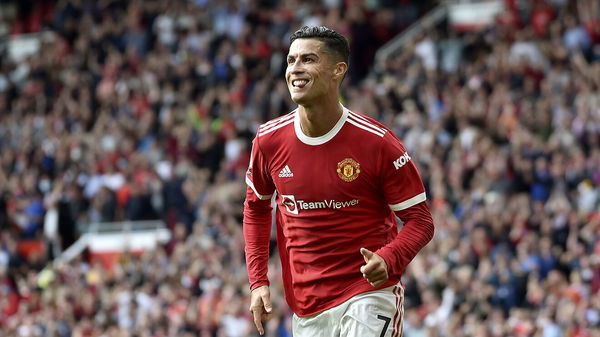 ---
---
Pep Guardiola's Manchester City are possibly amongst the best-organized teams in the world. In the 20/21 season, the Citizens scored a staggering 131 goals in all competitions. City also had a spectacular winning streak last season, which lasted 82 days from December 2020 to March 2021.
ADVERTISEMENT
Article continues below this ad
All this was possible thanks to Pep Guardiola's masterful organizational skills and the abundance of world-class talent at his disposal. The team has world-class players in each position and has world-class players as their backups as well. Despite this, Pep Guardiola feels the pinch of not singing a striker like Cristiano Ronaldo this summer.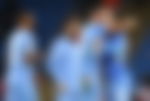 "We don't have this weapon" – Pep Guardiola admits disappointment in not signing a striker
ADVERTISEMENT
Article continues below this ad
Speaking to the Daily Mail ahead of his team's clash against Chelsea, Guardiola shared how fascinated he is with his team."There are two options that we have right now: complaining or say we have exceptional players. These players have taken this club to another level and I'm still fascinated by the way they train, their commitment. That is enough for me."
He then expressed how his team missed a talisman. "We don't have this weapon that others teams have like Chelsea, Manchester United, Tottenham or other teams. We don't have a player to score 25 league goals for himself, so we have to do it as a team. I cannot deny what a player Romelu Lukaku is."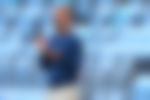 ADVERTISEMENT
Article continues below this ad
Manchester City boss reveals that a striker should be the priority for the club
Despite not being able to sign a striker this summer, Pep Guardiola was grateful to the club for the players he had with him. But he did admit that a striker needs to be a priority for the coming years. "You will not hear me moaning for one single moment in this season that we don't have this player, because the players that have been given to me by the club – what things they have given to us in recent years."
"We survived without Sergio in a good way, in the way we played. I think the club knows – and not for me – that it needs a striker in the next years. Sometimes it is possible, sometimes not because they're the more expensive ones."
ADVERTISEMENT
Article continues below this ad