"It's Not a Problem if He Stays": France Manager Has His Say on Kylian Mbappe's Future
Published 12/12/2021, 1:45 PM EST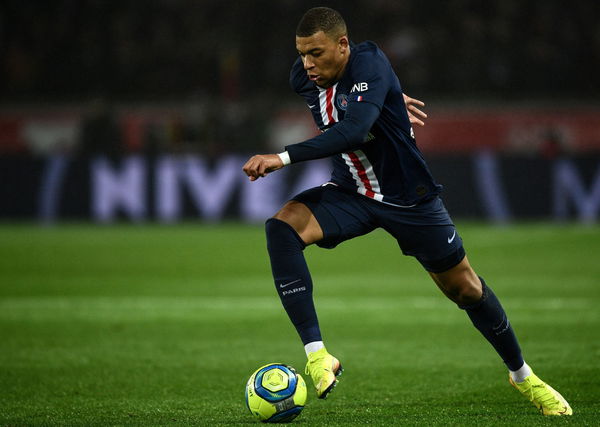 ---
---
Kylian Mbappe is one of the best footballers on this planet. The 22-year-old has already won the World Cup with his nation and was among the top performers in that tournament. Moreover, he has also played in a UCL final with his club Paris Saint Germain, but the French club was defeated by Bayern Munich.
ADVERTISEMENT
Article continues below this ad
Since then, rumours surrounding Mbappe's exit have been circling and Real Madrid officially submitted a big-money $200 million bid for him, which PSG turned down.
ADVERTISEMENT
Article continues below this ad
Didier Deschamps talks about Mbappe's future in France.
The French national team manager Didier Deschamps talked about Mbappe in an interview with RMC Sport. The former French international also clarified that he never asked Mbappe to leave Paris Saint Germain. He also talked about the fact that the level of competition in Ligue 1 is not bad, and that the more top-level matches Mbappe plays, the more he'll improve.
"It's bull***t to say that I said [Mbappe] had to leave France. I never said that, neither for him nor for anyone else. This is not to denigrate Ligue 1. Compared to the requirements of the France team, which is the top international level, the more they will be used to top-level matches in their daily life in the championship or the European Cup and the closer they get to the level of requirement," Deschamps said.
ADVERTISEMENT
Article continues below this ad
Deschamps reveals that he won't mind Kylian Mbappe staying in PSG.
Interestingly, Deschamps also said that teams like Bayern Munich and Real Madrid face weaker teams in their respective leagues. He also placed the responsibility of choosing a new club on Mbappe's shoulders and revealed that even if he stayed in Paris, it won't be a problem.
"This is not the case at Real [Madrid] when they play other teams in LaLiga. This is not the case for Bayern [Munich] in their league. Kylian will choose, it's his choice. It's not a problem if he stays in Paris," Deschamps concluded.
ADVERTISEMENT
Article continues below this ad
It'll be interesting to see where Mbappe ends up in the end, and his decision will change the course of club football in the next few years.