Sinking Ship? Lionel Messi, Kylian Mbappe, and More Involved in Massive PSG Locker Room Split After Shocking Loss
Published 03/22/2022, 3:10 PM EDT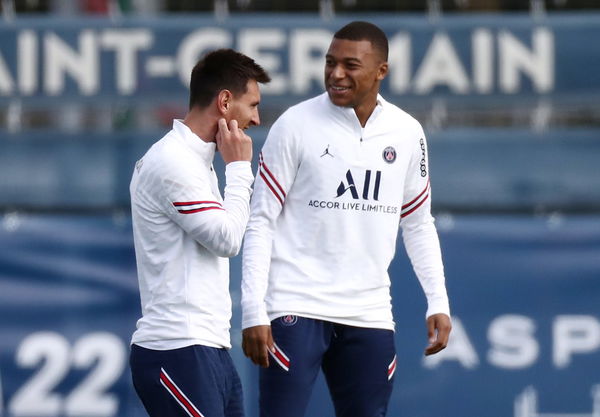 Paris Saint Germain was supposed to become the most dominant team in the world this season. Their transfer window in the summer was one of the greatest windows of all time. The club signed the likes of Lionel Messi, Sergio Ramos, and Gianluigi Donnarumma, among other players.
ADVERTISEMENT
Article continues below this ad
However, it all went wrong in the UEFA Champions League, as the club was eliminated in the Round-of-16 by a rampant Real Madrid. The loss stung more because PSG had the lead till the final moments of the tie. Madrid scored three goals in the final half an hour of the second leg to progress to the quarter-finals.
ADVERTISEMENT
Article continues below this ad
PSG squad splits into two halves with Lionel Messi and Kylian Mbappe on opposing sides
This has naturally caused a lot of problems in the dressing room at PSG with players pointing fingers at each other. With such big superstars in their team, handling their egos becomes almost impossible for PSG manager Mauricio Pochettino.
According to a report from RMC Sport, the PSG squad has been divided into two groups. The South-American contingent consisting of players like Angel Di Maria, Lionel Messi, and Neymar Jr have segregated together, while the other French-speaking players have formed a group of their own.
The tension between the two sides reached the pinnacle after PSG's loss against Monaco in Ligue 1. They were simply outclassed by a team with much lesser means than themselves, and it came on top of their UCL exit.
ADVERTISEMENT
Article continues below this ad
Mauricio Pochettino responds to the dramatic situation at the club
PSG's manager Mauricio Pochettino has a big task on his hands to sort the dressing room out. The Argentine talked about the situation and urged the players to put the club first. He wanted to find a common vision, and get everyone at the club to follow it.
"We are in a situation where we have to ask ourselves with the club and find the best way to help PSG. Several people are involved in a club like PSG, so we have to find common ideas and visions," Pochettino said.
ADVERTISEMENT
Article continues below this ad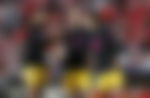 What do you think the future has in store for PSG?