Soccer Legend Pegs Rival Clubs Arsenal and Spurs in Same Boat After Continuous Setbacks
Published 08/23/2021, 2:49 PM EDT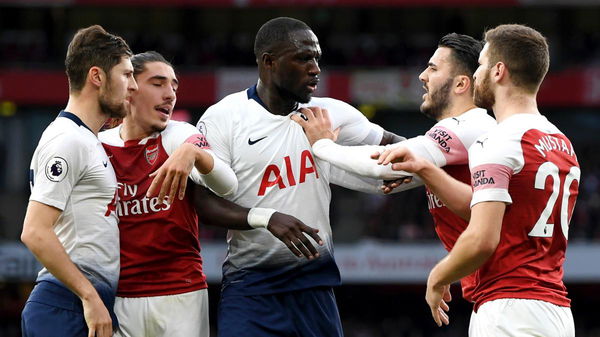 ---
---
North London clubs Arsenal and Tottenham Hotspur are struggling, to say the least. The clubs finished 8th and 7th in the Premier League last season respectively, which is a disappointing result for both clubs. Specially considering their top-6 status and 'Super League' ambitions.
ADVERTISEMENT
Article continues below this ad
Spurs and the Gunners have been traditional rivals because of their locations, but find themselves in a similar puddle right now. While Arsenal are in a mess right now with their owners and managers, Spurs are on the verge of losing their best player in recent years, Harry Kane.
Football Pundit Graeme Souness talked about the clubs and compared their problems in an interview for Sky Sports.
ADVERTISEMENT
Article continues below this ad
"It's like Spurs, you would put them in the same bracket, these are big football clubs, but those clubs right now are faced with a difficult future and immediate. The future over the next couple of years, it's going to be difficult for both of them," Souness said.
He also talked about the transfer targets both the clubs are aiming for and criticized their strategy. Buying a team full of unfinished talents has never worked for clubs as big as these two. But, that's the transfer strategy in both North London offices currently.
"They're buying people who aren't going to be the real deal for a couple of years, if they ever are. You have to grin and bear it. It's a hard pill to swallow when you're paying what you're paying for a box here to turn up here and see your team getting turned over," Souness concluded.
Arsenal begin the season with two losses and no goals scored
ADVERTISEMENT
Article continues below this ad
This season, the former Premier League champions are in huge trouble as they try to find their feet under their manager Mikel Arteta. They begin their Premier League campaign with two successive 2-0 losses against Chelsea and Brentford FC.
ADVERTISEMENT
Article continues below this ad
Arteta is under a lot of pressure to get this team going as they spent almost 150 million pounds to help improve the squad. However, Arsenal has bought just one starting player in Ben White as there were still doubts about Norwegian wunderkind Martin Odegaard. It'll be interesting to see how Arteta will cope with all of the pressure.