This Real Madrid Legend Now Works as a Fisherman: "The Life I Want to Lead"
Published 01/04/2022, 12:55 PM EST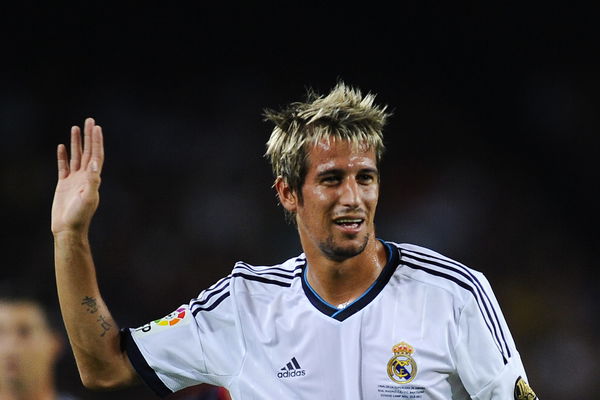 Football is their entire life for most football fans and it is one of the biggest sports on the planet. However, footballers can only play till they are 40 if they are lucky, and there's a lot of life left in a person at the age of 40. Just ask former Real Madrid legend Fabio Coentrao.
ADVERTISEMENT
Article continues below this ad
The Portuguese full-back enjoyed a great career in football before retiring at the relatively early age of 33. He won several trophies in his long and illustrious career including multiple UEFA Champions League trophies and a La Liga title. He finally hung up his boots in 2021 after playing his last game for Portuguese club Rio Ave.
ADVERTISEMENT
Article continues below this ad
Fabio Coentrao reveals what his passion in life is
Coentrao talked about his new career in an interview and surprised a lot of people when he revealed that it was fishing. He is living a life at sea with a new boat and has become a full-time fisherman.
"Life in the sea is not a shame, as many people think. It is a job like any other. Not only that, the sea is beautiful and we need it. People who love the sea and who want to experience the sea need to follow their dream," the Portuguese said.
For him, fishing wasn't a menial job that many consider it to be. The Real Madrid legend has a genuine love for the sea, and his upbringing had a huge role to play in that. He also encouraged more people to follow in his footsteps and take up their dream of living on the sea.
 

View this post on Instagram

 
ADVERTISEMENT
Article continues below this ad
Real Madrid legend talks about fishing as a job for the new generations
He didn't stop there and added that his father used to fish and take him on his fishing trips. Moreover, Coentrao knew that football was going to end at a certain point and hence, he found new happiness in his life, his boat.
ADVERTISEMENT
Article continues below this ad
"It is also a job for the new generations. My father had a boat, he used to fish and always went with him as a child. My life was the sea, the sea and fishing. Of course, I knew that football would one day end and that I should take a new direction in my life. And my happiness is this boat and this is the life I want to lead," he concluded.