This USMNT Star Spoiled Cristiano Ronaldo's Champions League Return With Manchester United
Published 09/15/2021, 12:17 PM EDT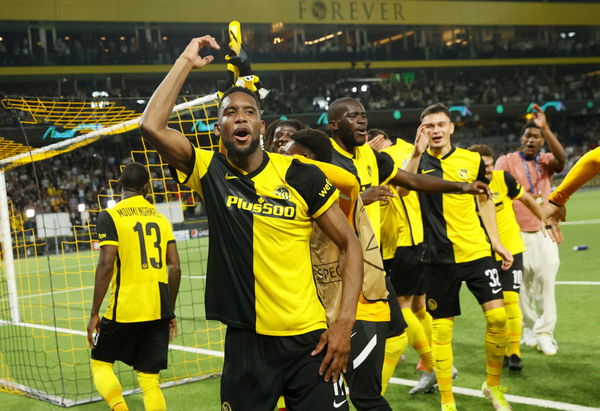 ---
---
Champions League football returned last night with some surprising results. While Juventus and Bayern stormed past their opponents as expected, Premier League clubs had a hard time. As Lukaku led Chelsea to a narrow win against Zenit, Young Boys pulled off a surprise victory against Manchester United.
ADVERTISEMENT
Article continues below this ad
Manchester United started off on a positive note. Cristiano Ronaldo opened the scoring for the Manchester-based side finishing off a sublime ball from Bruno Fernandes. The proceedings were going smoothly for the Red Devils till the 35th minute when right-back Aaron Wan-Bissaka got sent off for a bad lunging tackle.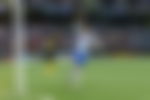 USMNT's Theoson Siebatcheu stuns United with a late goal
ADVERTISEMENT
Article continues below this ad
After the right back's sending off, Manchester United struggled to create chances. After the first half, they switched to 5 at the back to keep out Young Boys. Unfortunately, that plan backfired as the defensive formation invited too much pressure and United didn't have any outlets. The Swedish side's dominance paid off as they drew level through Ngamaleu, whose header send the home crowd into a frenzy.
Soon after, United's manager made a questionable move subbing off CR7 and Bruno Fernandes. Jesse Lingard came to replace Ronaldo who ended up changing the game in the worst manner possible. Lingard's misplaced back pass in the 94th minute was intercepted by substitute Siebatcheu who slotted home from close range. Siebatcheu's winner at 94 minutes and 22 seconds helped him make history as this goal was the latest winning goal in a Champions League match.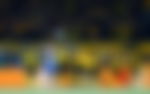 "People make mistakes" – Harry Maguire defends Jesse Lingard
ADVERTISEMENT
Article continues below this ad
After the costly mistake from Jesse Lingard, Harry Maguire chose not to blame him for the loss."That's football, people make mistakes," United captain Harry Maguire said. "We're not blaming Jesse. I'm sure everyone on that pitch today has made a mistake. I'm sure Jesse will pick himself up."
He further iterated that this is just the first match of the group and losing it does not mean the end of the road. "It's the first game in the group. We've got many games to bounce back and we must do." The Englishman then ended off on an optimistic note promising more from his players. "We'll try and pick up three points in our next game and build momentum from there."
ADVERTISEMENT
Article continues below this ad